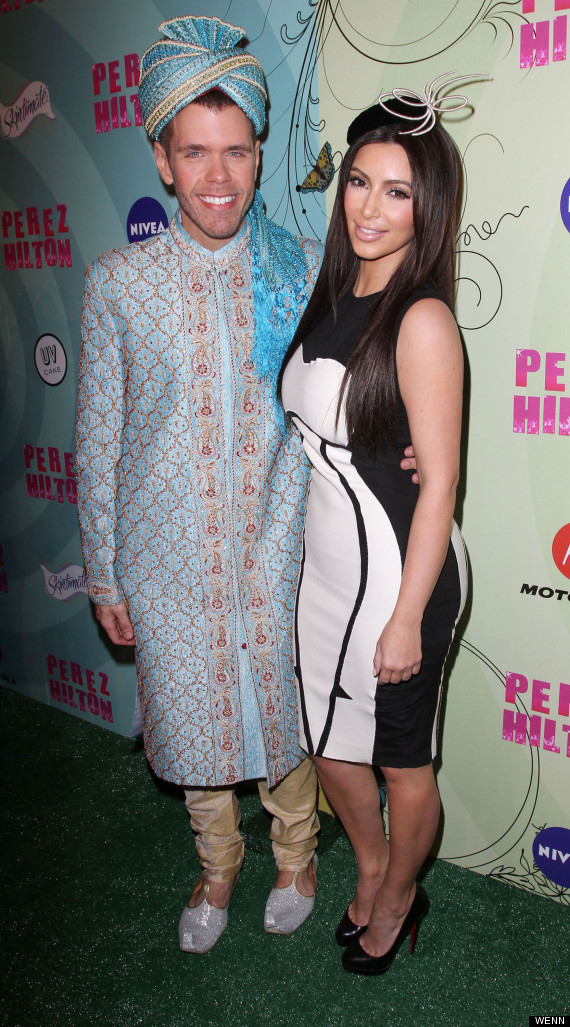 Out of everyone in celebsville, we never would have said Kim Kardashian needed any help in accentuating her enviable curves.
But the reality star clearly wanted to give the impression of an even more bootylicious figure as she headed out to Perez Hilton's 34th birthday bash over the weekend.
KK donned and black and white optical illusion dress for the occasion, which is meant to give a more enhanced silhouette - a trend which seems to be very popular with many celebs at the moment.
It's certainly a different look than the flour she was sporting on the red carpet of her perfume launch last week...