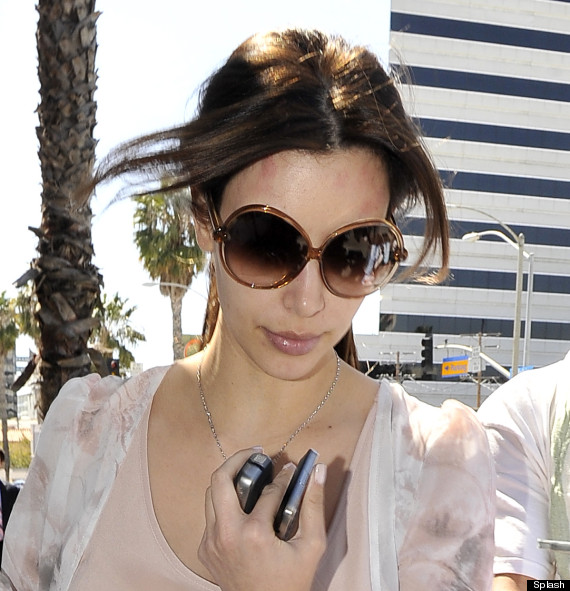 Kim Kardashian's groomed appearance has got to take some maintenance.
And the reality star certainly looked refreshed as she left a LA salon yesterday - which proclaimed it was the 'best in botox' - sporting some suspicious red marks on her forehead.
But all was back to normal when she stepped out at the Valentino party on Rodeo Drive, where she didn't even attempt to cover her forehead with her hair scraped back into a ponytail. KK has used botox in the past, but suffered an allergic reaction to the face freezer in 2010 when it was injected around her eyes.
As cameras filming for her reality show captured the moment she said: "I'm never doing this again... at least not until I'm 40."
Meanwhile, her divorce from Kris Humphries continues to rumble on.
Kris is reportedly "dragging out" proceedings in order to get more money from Kim.
A source told E! Online: "Kris is dragging it out. Kim is ready to move on, but Kris is hoping that stretching it out will get him even more money."
Speaking about the reports that Kris demanded $7m in exchange for his silence, the source added: "Kim never considered signing something like that.
"Kris can't take the time to consider [her] offer, but he finds time to do an interview with a tabloid magazine. There is a fair offer on the table but he just won't sign it."