The way Chantelle Houghton and Alex Reid have been going on about his messages to model Amy Willerton, you'da thunk they'd have been a right old exchange of sauciness.
Well, put quite simply, they're not. Not by any stretch of the imagination.
Chantelle was left upset when she found out Alex had replied to a private Twitter message the former Katie Price protégé had sent him.
Now Amy has revealed what was said in the conversation as she tweeted a screen grab of the exchange.
It began with her message, which read: "Hey Alex, Phil Taylor has been telling me about you! Congrats to you and Chantelle and hopefully i will get to meet you guys one day :) Amy x."
Alex then replied: "Hope so x."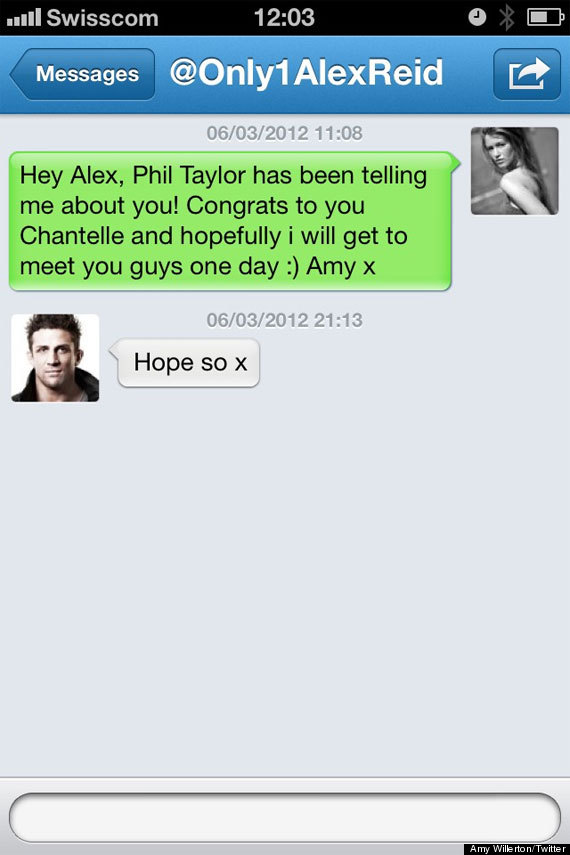 As Amy tweeted the pic, she wrote: "Whose read this weeks @OK_Magazine ? I haven't seen it yet...Personally I can't believe all the fuss over this..."
Seriously love, neither can we.
Earlier this week Chantelle hit out at the model in OK magazine, saying she was after publicity and was chasing her fiancé.
She said: "I think she wanted the publicity. I don't doubt for a minute that she was interested in him. She has never met Alex, she doesn't know him.
"She just had a bust-up with his ex-wife [Katie Price]. What is the big need all of a sudden to be writing to get all friendly with my fiancé?"
"I don't know exactly what she is up to, but I've got no respect for her at all. I believe that women should stick together because then men can't misbehave."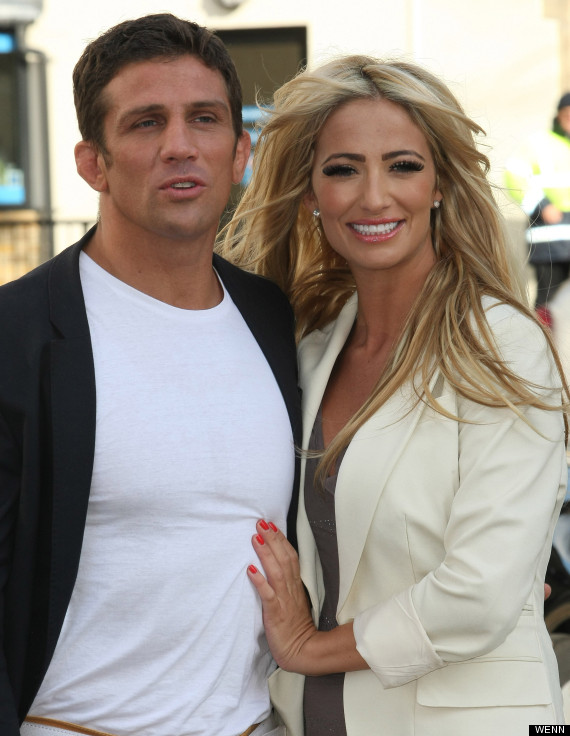 Alex labelled himself "a prat" after the story broke and admitted he caused pregnant Chantelle "nothing but misery and stress"
"I shouldn't have done it and I regret doing it, but I didn't realise it was Amy Willerton," he told New! magazine.
"I thought it was harmless. Now I'm being portrayed as a cheat, which really upsets me and the gorgeous girl I'm committed to and love with all my heart."
CELEB PICS OF THE DAY