No prizes for guessing whose team Alexandra Burke is supporting...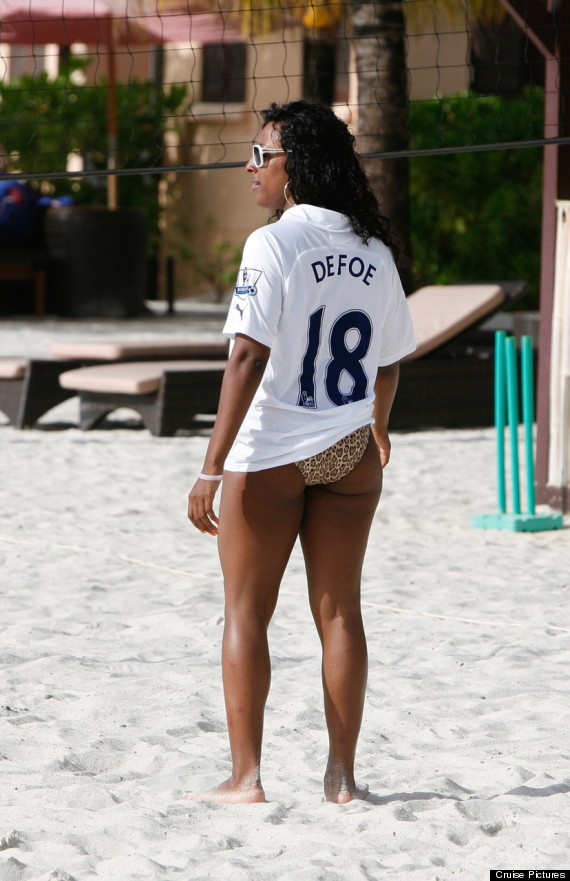 Rather than verbally confirm her relationship with Jermain Defoe, Alexandra has decided to do it through the form of visual clues.
As she froliced on the beach on her Caribbean holiday last week, she threw on her rumoured beau's football shirt, giving another clear indicator the pair are properly together.
Jermain was back home in the UK doing his bit for club Tottenham Hotspur, and he was firmly on the mind of the X Factor winner, despite the thousands of miles between them.
And for Alex, absence really does make the heart grow fonder as while she was supposed to be enjoying her beach break, she tweeted: "I wanna wake up with you, I wanna be there when you open your eyes.... I want you to be the first thing I see... #Love."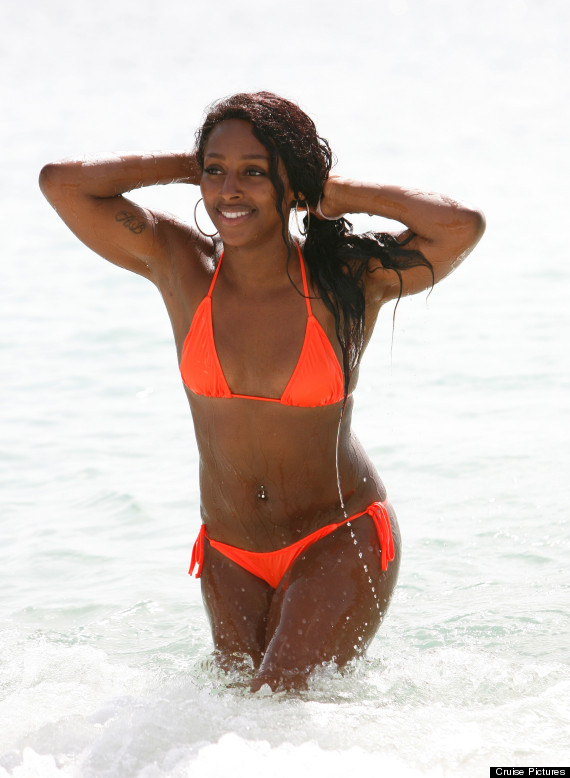 Neither Alexandra or Jermain have publicly commented on their rumoured romance, but they have been spotted on a string of dates in recent weeks, and he even turned up to support Alex as she filmed Celebrity Juice last month.
The singer was taking a break with some of her gal pals in at Buccament Bay Resort in St. Vincent after a hectic schedule promoting comeback single Elephant, which recently charted at number three.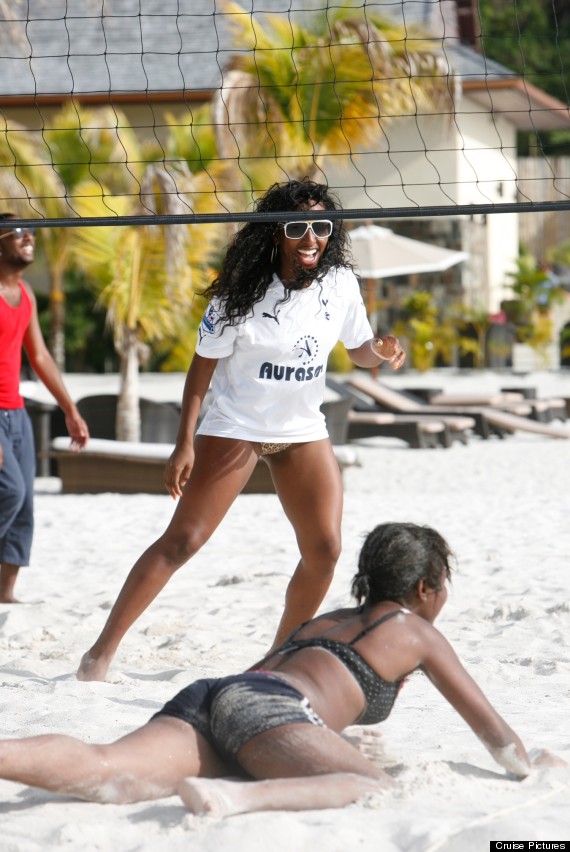 But she won't be resting on her laurels for long, as she's due to release the second single Let It Go soon, followed by her as yet untitled second studio album later this year.
CELEB BEACH BABES