Gavin Henson's chequered career gained another blotch after he was yesterday sacked by Cardiff Blues for drink-fuelled behaviour aboard a flight from Glasgow to Cardiff.
The 30-year-old has also been banned from flying with Flybe for six months to add insult to injury. The airline will also be investigating his aerial antics.
But the Welshman is not alone in the pantheon of sport's infamously intoxicated.
From record Aussies to dentist chairs, here is a list of some of sport's most memorable drunkards.
David Boon, 1989
How do you kill the time during a 24-hour long flight from Australia to England? Drink. Lots.
Former Australia coach Bob Simpson recalls Boon's exploits:
Australian batsman Boon consumed 52 cans of beer on a flight from Sydney to London, although the man in question has never confirmed it. Team-mate Geoff Lawson did however, with wicket keeper Rod Marsh appropriately tallying the score on a sick bag. Henson had nothing on Boonie.
England football team, 1996
Prior to Euro 96, England's players were let off the leash and went on the lash during a pre-tournament tour in Hong Kong. Several players, most infamously Gascoigne, nestled into the dentist's chair to have alcohol poured down their throat.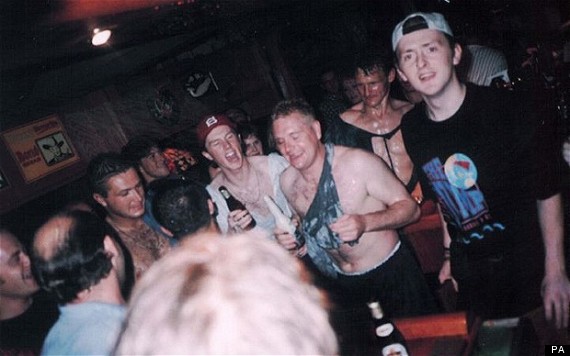 England on tour
Gazza, at the heart of English football's 90's boozing culture, was derided for his antics in the Far East. But he got his own back with a memorable celebration after a memorable goal against Scotland during the Euros.
Stuart McCall, 2000
Celebrating Bradford's survival from relegation, Scotsman McCall, can of lager in hand, attempted to ascend a nearby car.
Alas, he quickly lost balance and toppled on to the car park tarmac. Before merrily emerging to enact a grandad celebratory jig.
Andy Powell, 2010
Henson isn't even the finest Welsh rugby drinker. International colleague Powell was caught driving a stolen golf buggy on a motorway by police after a few too many pints.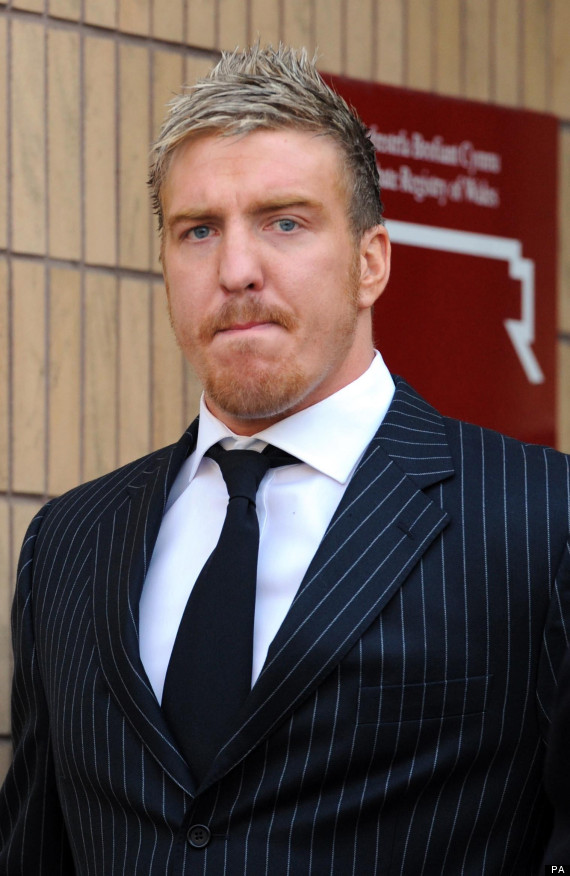 A penitent Powell
He was ultimately banned from driving for 15 months and fined £1,000 for driving the cart along the M4's hard shoulder at 5:30am. All he wanted was to "get some munchies" from a service station.
Ludovic Giuly, 2010
"See that man over there," a Parisian may have mused. "He once won the European Cup and played for Barcelona."
Some sceptics may have to have been convinced of that as ex-France international Giuly started to dance and strip in a French bar.