Rufus Wainwright has made it very clear that he despises the celebrity crush/hanging out together thing, but clearly this doesn't extend to Helena Bonham Carter, his vamp of choice for the first single from his album Out of The Game, due for release next month.
The pair have been friends for a while, the singer told The Sun, so when it came to casting a frustrated librarian for his video, The King's Speech actress was the natural choice.
"Not only is she very beautiful, very glamorous, but she is also incredibly funny," he said. "At the end of the video, she is basically wearing a bra. So I very much appreciate her friendship for furthering my career."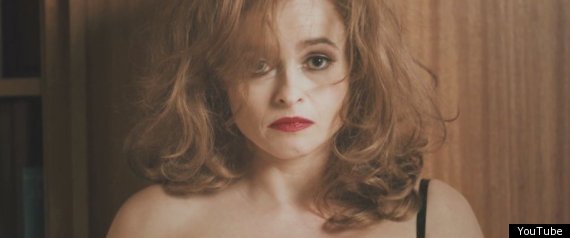 Helena Bonham Carter looks suitably ruffled as a corruptible librian in Rufus Wainwright's vid
In the video, we see Bonham Carter lip-synching along to Wainwright's words, while he goes about 'transforming' her library into a far less studious environment, and ultimately corrupting the poor girl.
Out of the Game is an upbeat offering from Wainwright, usually noted for his homages to Broadway, Judy Garland and mournful torch song heroines. Mark Ronson produced this one, a collaboration that Wainwright has likened to a love affair, aptly crying his eyes out on the last day of working together in the studio.
Out of the Game is released on 1 May. Watch Helena get ruffled in the video below...