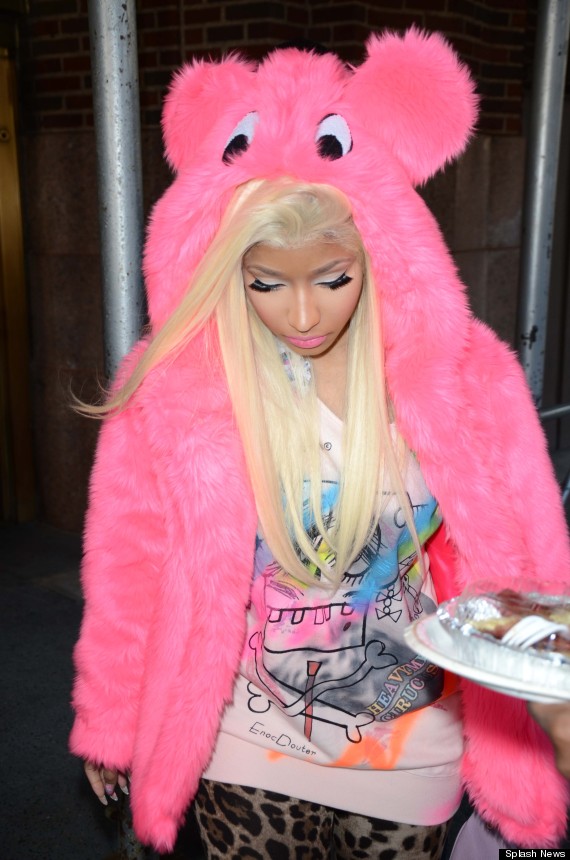 Now Gaga has gone off the radar we're relying on Nicki Minaj to give us our daily out-there fashion fix and boy, has she over delivered with today's kerrraaazy outfit.
Plush toy as coat anyone?
Yep, silence, just as we thought.
We're particularly loving how she looks like she's about to be eaten. Whole.
And can we just talk about the skin too (hers, not the coat)? Hello? It's so perfect she looks like she's been photoshopped (she hasn't).
Anyway, we're not quite sure how she's managed it (again), but she's actually pulled this look off.
Either that or we've had one too many Haribos at lunch.
>IN PICS: NICKI MINAJ'S STYLE EVOLUTION
Nicki Minaj's Style Evolution (PHOTOS)