There's nowt we like more to start the week than a game of spot the celeb.
So there's 10 HuffPost points on offer for the first person to find Victoria Beckham in this picture. Go!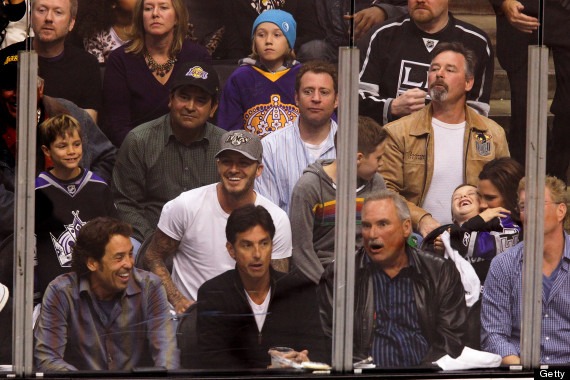 Got her?
That's her hiding behind her youngest son Cruz, as she watched an ice hockey match in LA yesterday.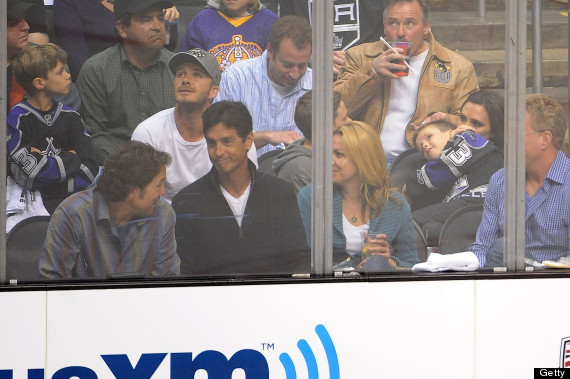 Posh was the only girl on the outing as daughter Harper Seven stayed at home.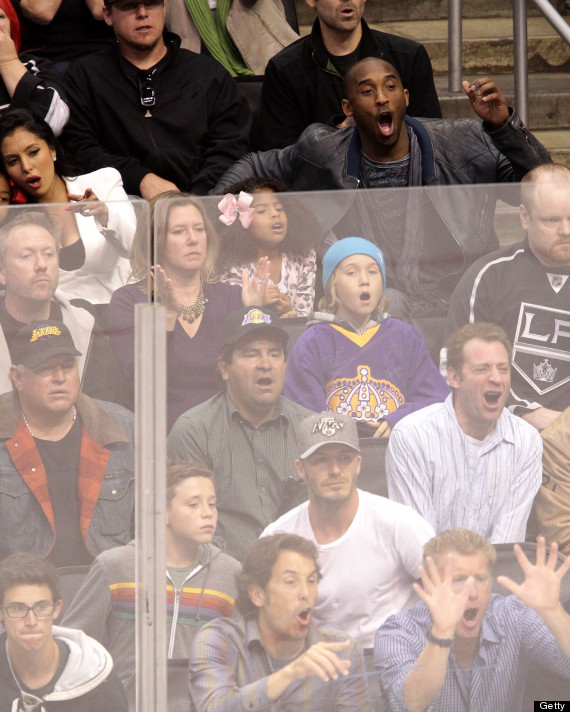 The little'un missed out on the family QT, as they watched the Vancouver Canucks and the Los Angeles Kings take on each other.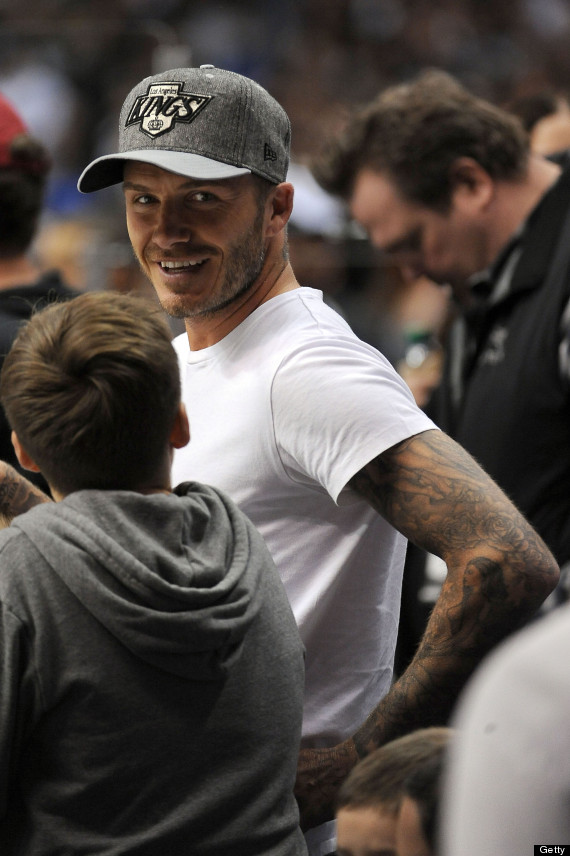 It was a busy sporting weekend for David as he also took son Romeo to support his basketball team at a match, as well as taking to the football pitch himself to resume his LA Galaxy duties.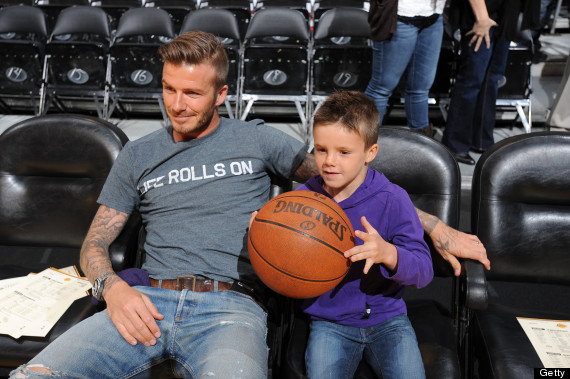 IN PICS: CELEBS AND THEIR OFFSPRING