One Direction's Harry Styles may seem to have the pick of the ladies at the moment, but really there's only one woman in his life - his mum, who has been opening up about her son's lovelife.
Anne Cox has been speaking to Heat magazine about the lad's luck with the fairer sex, admitting she didn't think the age-gap relationship with Caroline Flack was a big deal.
"I have met Caroline Flack, but I don't want to go into things about the two of them," she said. "That's over now. I never really thought about the age gap, but I had an age gap with Harry's dad [she's 44, he's 54] so I suppose that's what he saw. I don't think it's very important, to be honest."
Referring to Harry's alleged relationship with Victoria's Secret model Emma Ostilly, and US singer Lily Halpern speaking of her romance with Harry, Anne was sure he would treat the girls properly, calling him "very romantic".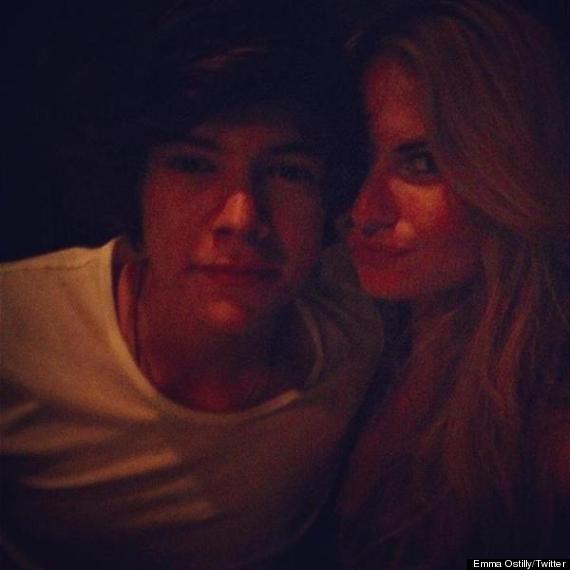 Harry and rumoured girlfriend Emma
"He'll make a nice boyfriend when he's ready," she said. "He's very sensitive and isn't a Jack the Lad. At the moment he doesn't want to tie himself down.
"He had one or two girlfriends when he was younger, but no one very special. I'd love Harry to have a family one day, and he'd love one, too. He'd make a fantastic dad."
But of course any interview with a parent wouldn't be complete without the odd embarrassing quote.
And it appears Harry loves nothing more than a cuddle from his mummy.
"He's a mummy's boy," Anne revealed. "Sometimes, he phones up to five times a day. When there's a time difference, he tends to text saying, 'I love you, Mum,' or 'I miss you'. He's still my little boy.
"He gives the best hugs ever. I love hugging him and kissing him when he comes home. He's a very caring and lovely guy."
Sure his bandmates are going to give him a ribbing for that one.
The full interview appears in this weeks' heat magazine, on sale now.
One Direction Family Album