Escape From The World's Most Dangerous Place – BBC3, 9pm
Scarlett Johansson, last seen posing in a peel-off catsuit as one of the Avengers on the giant screen, proves that she's not just a superhero tonight, narrating a harrowing documentary catching up with a Somalian refugee and the country she fled from 18 years ago.
Samira Hashi and her family fled their home in Somalia as a brutal civil war erupted.
The documentary follows Samira, now 21 and working as a model, as she returns to her country of birth, reunites with her father and faces the realities of life in a war-torn country, which has changed nearly as much as she has.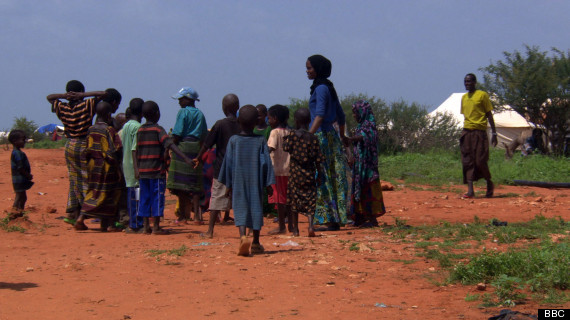 The 70s – BBC2, 10pm
In the third episode of the series, Dominic Sandbrook looks at the "aggressive and unashamedly ambitious" Britain that emerged in 1975-77.
From the Sex Pistols' God Save The Queen and football hooliganism, to the Sex Discrimination Act and Michael Parkinson's uncomfortable references to Helen Mirren's breasts, this episode is a juicy as you'd hope.
Foxes Live: Wild In The City – Channel 4, 8pm
While many fret when their bin bags are ripped open and contents strewn across the front garden or are horrified by stories of fox attacks on small children, Chris Packham has controversially defended his bushy-tailed friends arguing that Britons are 'hell-bent' on blaming them for everything.
So, foxes. Where do we stand? Are they friends, or foes?
Tonight, in the first of a four-part series, Mark Evans and Anita Rani delve into the secret life of the fox. Using tracking technology and camera rigs, the series aims to determine, once and for all, the truth about this latest urban immigrant.
See below for a taster of tonight's Foxes Live