Football, bloody hell. Sergio Aguero's right foot, Eastlands outdoing the Hacienda and the look on Sir Alex Ferguson and Phil Jones' faces as it dawned on them Manchester City had won the Premier League only led weight to the pandemonium on Sunday 13 May.
The Premier League got better because it got worse this season. In the big games, defending was as absent as Joey Barton's brain cells.
But football is more about goals, and 2011/12 was the season of hipsters, racism, Gary Neville and Twitter outrage.
We now dissect who was Clint Eastwood, who was Lee van Cleef and who was Eli Wallach. You've seen The Good, The Bad and The Ugly, right?
Tom Cleverley. Not even into double-figures in terms of appearances for Manchester United, he set up his own website.
Yaya Toure earns £250,000 per week. He scored Manchester City's FA Cup semi-final and final winners last season and the Premier League clincher the following campaign.
HIPSTERS' CHOICE OF THE SEASON 1
Tottenham's drop in form was down to Harry Redknapp being made favourite for the England role. Spurs invariably use frivolous excuses for capitulations, and this was another one.
OVERKILL CHANT OF THE SEASON
Anything to Sloop John B. Plastic drivel.
Leighton Baines v Swansea. TIZIANO CRUDELI'S BEST MOMENT
BOA! BOA! BOA! TENG! TENG! TENG!
Gary Neville on Fernando Torres' Camp Nou Equaliser.
HIPSTERS' CHOICE OF THE SEASON 2
BEST PLAYER WITHOUT A MEDAL
WORST PLAYER WITH A MEDAL
Piers Morgan. Arsenal's support has a reputation for being rather mild-mannered and soft, yet the ex-Mirror editor gleefully prolongs his #goonerpower trend quest.
Peter Crouch v Manchester City.
Andy Carroll against Newcastle.
WORST INDIVIDUAL PERFORMANCE AWARD
HIPSTERS' CHOICE OF THE SEASON 3
Martin Atkinson, Chelsea-Tottenham FA Cup semi-final.
Ji-Sung Park. His work rate is second to none because his first touch is second to everyone.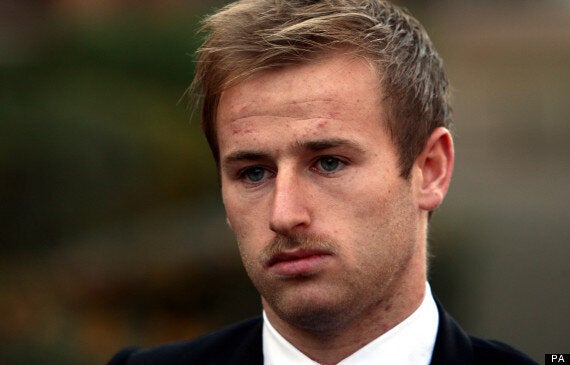 HALFWAY-POINT SIGNING OF THE SEASON
Manchester United's equaliser against Manchester City in the Community Shield.
BEST INDIVIDUAL PERFORMANCE AWARD
Luis Suarez v Norwich City at Carrow Road.
Stewart Downing. Tim Howard has more Premier League goals and assists.