Jodie Marsh has never been what you'd call the shy and retiring type. And now she's got all those muscles she's taken to wearing less - more often.
We didn't even think that was possible.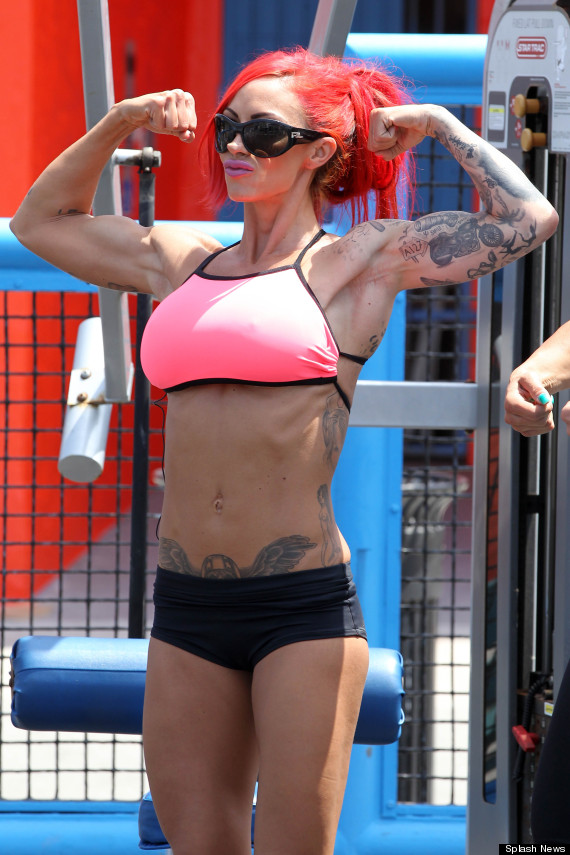 Jodie was flashing the flesh again yesterday as she hit Venice Beach to film her new fitness show for the Discovery channel.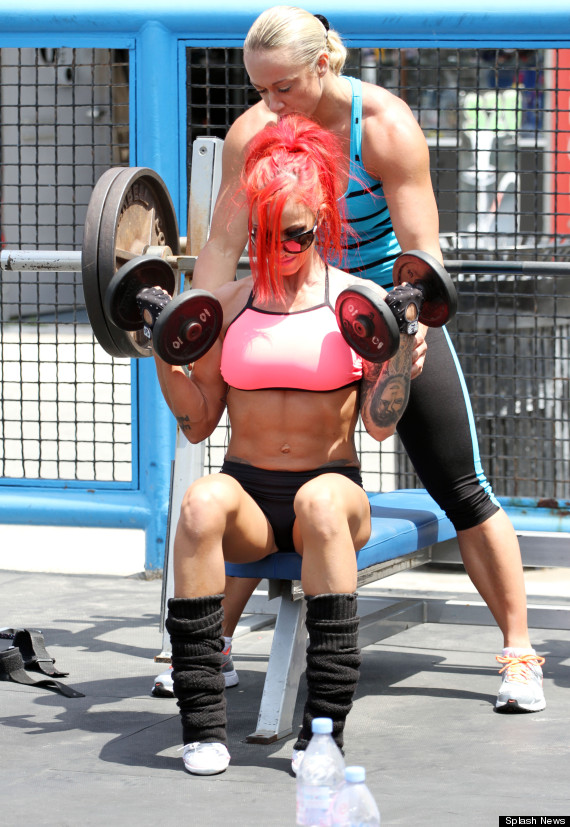 Sporting bright red locks, Jodie pulled a variety of poses (and faces) in the Californian sun as she worked out at the famous Muscle Beach Gym.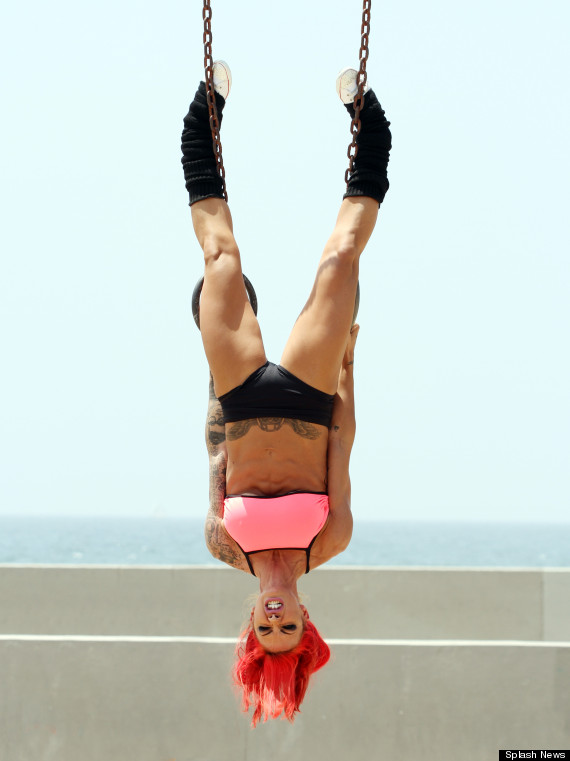 And when she hasn't been busy pumping iron, she's been meeting with Hollywood bigwigs - and it's paid off - she's bagged herself a US agent.
Taking to Twitter yesterday she said: "Things are def getting better & better. Had a Hollywood agent take me on yesterday. Reckons he can do big things in USA for me :-)"
Speaking of big things, she also took some time to post more photos of herself on Twitter - but despite the Californian sunshine still managed to look a bit chilly.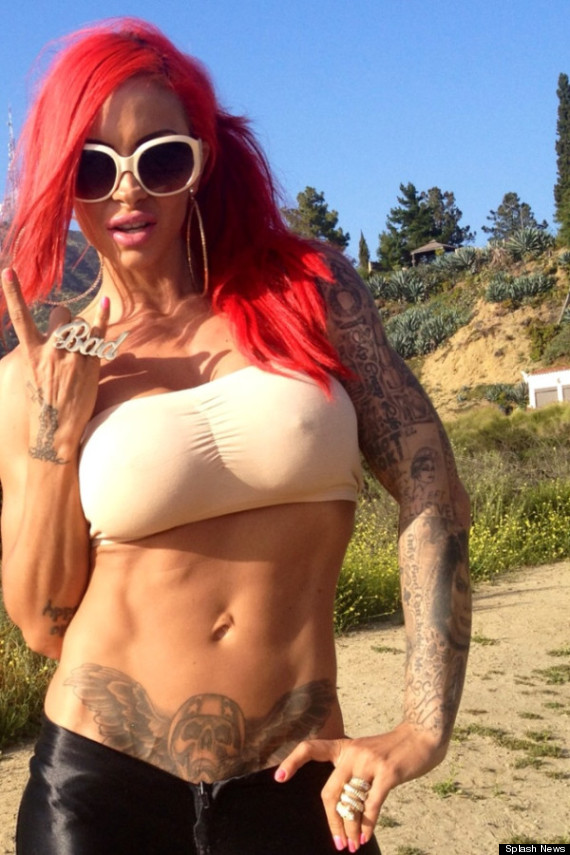 Put a coat on love.
Jodie Marsh On Venice Beach