Only a week ago, the world and his wife were left concerned for poor Rihanna's health after she was rushed to hospital suffering from dehydration and exhaustion.
But luckily it didn't take her too long to get back on fighting-fit form and make her return to the stage.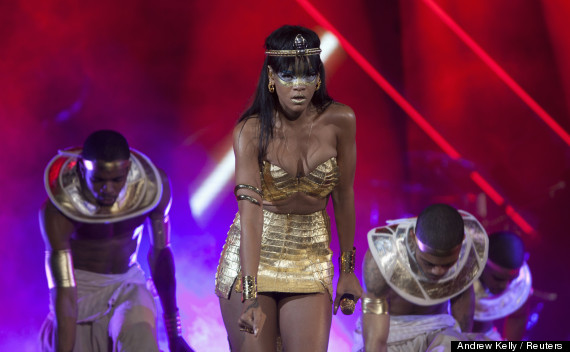 Despite being on doctors orders to take it easy, the energetic dance routines were back as RiRi performed at the Robin Hood Foundation Benefit in New York last night.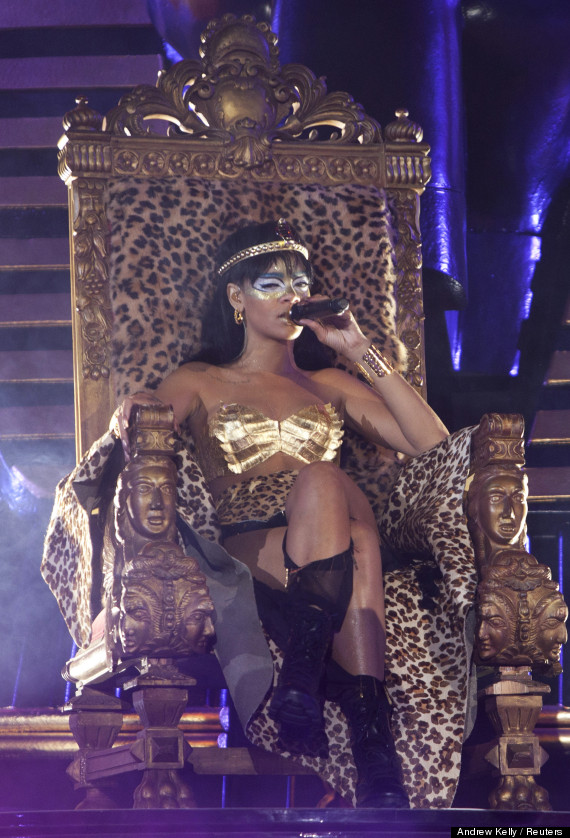 The singer opted to get a bit of a makeover for the charity gig too, dressing up as an Egyptian warrior princess for her performance, complete with some seriously smoking eye make up.
She performed a string of her hits including Only Girl (In The World), Run This Town and Live Your Life. As she left the venue in a black wrap dress, it became easier to see she'd given her hair a bit of a chop too. Not only was she sporting a new fringe, she's shaved another panel into the other side of her head.
Rihanna's return to the stage will worry those close to the star, as they have already warned their pal to slow down after becoming concerned about her behaviour.
One told American Star magazine: "Rihanna loves to party but this past month she's gotten really out of control. She's been drinking almost everyday and talking about smoking weed a lot too." Following her admission to hospital, her brother Rorrey also blasted her management for working her too hard.
He told the Daily Star: "I could see this coming. Her management have been working her a 13-hour day. She's been exhausted for months."
> IN PICS: RIHANNA'S EVER CHANGING LOOK