She was pregnant for what seemed like an eternity, and only gave birth two weeks ago, so you'd think Jessica Simpson would want to put her feet up, right?
But the new mum returned to work last night, seen for the first time since giving birth to daughter Maxwell Drew on 1 May.
We barely recognised her without that heeeeuuuuge baby bump.
Jess was appearing on US style show Fashion Star for a runway show of her collection, and afterwards she posed for this snap with her mum backstage, which she posted to Twitter with the caption, "Mommy we did it!!!!"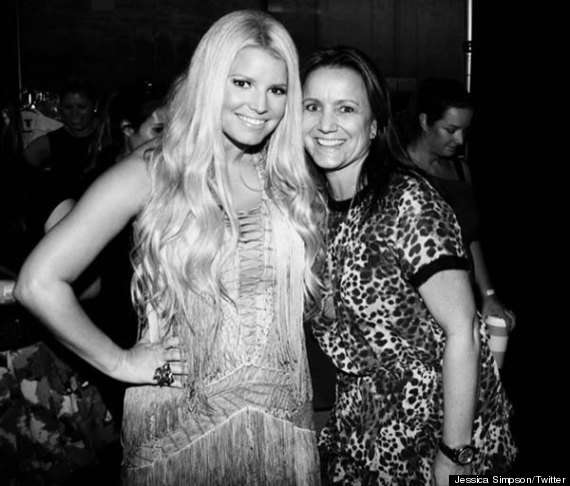 But if you were hoping to see pictures of the little one too, you're going to have to wait a bit longer as Jessica and fiance Eric Johnson have reportedly sold the first snaps to American magazine People for nearly half a million pounds ($800,000).
Jessica seems to have taken to motherhood like a duck to water, telling her Twitter followers last week: "I am so in love with baby Maxwell. I want to cry every time I look at her.
SEE ALSO: Aishwarya Rai, Bollywood Star Criticised For Baby Weight Gain (PICTURES, VIDEO)
She added: "Motherhood is by far the best thing I've ever experienced."
Despite having her hands full at the moment, she's continuing her foray into fashion with a new maternity collection. Jessica - who gained 40 pounds during her own pregnancy - is designing a line of maxi dresses, printed tops, knits, sweaters, blazers, jackets and denims for the "modern mum-to-be who wants to maintain her fashion edge throughout her pregnancy".
Jessica Simpson Maternity will be sold at Destination Maternity, Motherhood Maternity and Macy's stores in the US from this autumn.
> IN PICS: NEW CELEB MUMS