She's due to give birth in less than a month, so Chantelle Houghton needs to make the most of free showbiz bashes while she still can. The former Celebrity Big Brother winner looked just about ready to pop as she went to a teeth whitening launch last night.
Chantelle was all smiles as she showed off her ma-hoosive baby bump in a tight black top and leggings, teamed with a bright orange blazer at the Sanctum Soho Hotel in London. She recently told New! magazine that she's terrified of giving birth after finding out she has a heart condition.
She said: "About four-and-a-half weeks ago I got up from the sofa and my heart was going wild. It lasted less than a minute. Then the next day it happened again.
"'I was born with it but I've only noticed since I've been pregnant. The pressure on my heart has made my symptoms rear their head.
"I'm absolutely terrified of giving birth. I'm worried something could happen to me or the baby." Her fiance Alex Reid was a noticeable absentee at the do last night, as he is still away from home, touring the country with the Wildboyz stage show.
But he'll be back in time to welcome his new arrival (we hope) and earlier this week he tweeted his excitement at becoming a father imminently.
He wrote: "Wow, this time next month, mini me might be here, I'm so excited. Can't wait! Mine me mini me mine me, love u love u love u! X."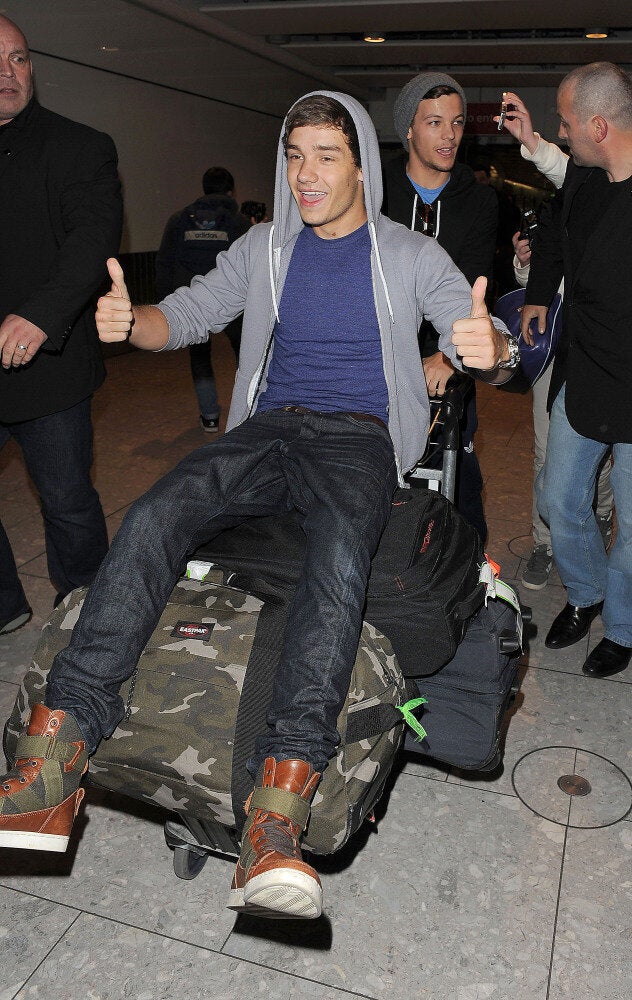 Celeb Pics Of The Day