I should say upfront that the only alien I've ever liked watching on film was cuddly and wanted to phone home, so it was with a heavy heart that I sat down for Men In Black 3. While the original film was undeniably strong, 10 long years had passed from the cash-printing exercise that was its forlorn sequel, and I wasn't holding out for much this time around.
But, I'm pleased to say… well, a quick shimmy of the plot first, hopefully without giving too much away.
Agents J and K (Will Smith, Tommy Lee Jones) are back in action, with the looming threat of a Boris The Animal, a particularly adept villain, newly liberated from his lunar prison, with evil intent that was only diverted 40 years previously by an heroic K. When Boris jumps back in time to wrong these rights, J must jump there too (quite literally) to save the world, and his partner.
(For Boris, producers took a punt on Flight of The Conchords' Jemaine Clement, and were richly rewarded with his manic laugh, syrupy British accent and unharnessed charisma. He's horribly good.)
And so, pretty soon into the film, we find ourselves in Back to the Future territory (as director Barry Sonnenfeld revealed in our interview, "No one does time travel better than Robert Zemeckis, so we watched that film many, many times"), where Agent J soon brushes up against a younger, uncannily familiar but much more grinning version of his partner K, played cannily by Josh Brolin. There are some obvious nods to Marty McFly's adventures too – well, it wouldn't be an American time-travelling film without a reference to the Mets' shock sporting win of '69, would it?
Fear not, alien lovers, your squid-eyed friends have not been forgotten amidst all this flux capacitating. There are many along the way (including ones played by Lady Gaga and Justin Bieber – yes, really, but a point for anyone who spots them straight away), and they have lots of charm. The return to the 1960s has given Oscar- winning designer Rick Baker an excuse to return to his own childhood imagination to create aliens that somehow manage to be both futuristic and nostalgic, a nod to a more innocent time, and the overall effect is very sweet, and often hilarious.
The brushes with history between the Boris-bashing take us to the streets of New York, Coney Island's fairground, Andy Warhol's Factory and, inevitably perhaps, to Cape Canaveral, rooting us firmly in a glossy world somewhere between Mad Men and Close Encounters.
But the main thrust of Men in Black has always been the chemistry between Messrs J and K, and this film takes this central gem and polishes it up to reveal hidden depths and explanations for the close but unexpressed nature of their partnership.
The story, despite all the aliens (including Gaga and Bieber in cameo roles), takes on a ghostly, dreamy, vibe, at times somewhere between Harry Potter and The Time Traveller's Wife. Will Smith switches effortlessly between adventure – his knee-jerking time leap making the 3D specs worthwhile – humour, when he nicks a car before being accosted by a pair of bigoted 1969 cops – and sentimentality as he uncovers the motivations and moods of the curmudgeonly K.
Just as Agent J discovers when he's tottering around on top of the Chrysler building ready to risk his life for his partner, it's all about perfecting the balance.
PHOTOS: See all the photos from the Men In Black 3 premiere in London below... with an unexpected A-list latecomer: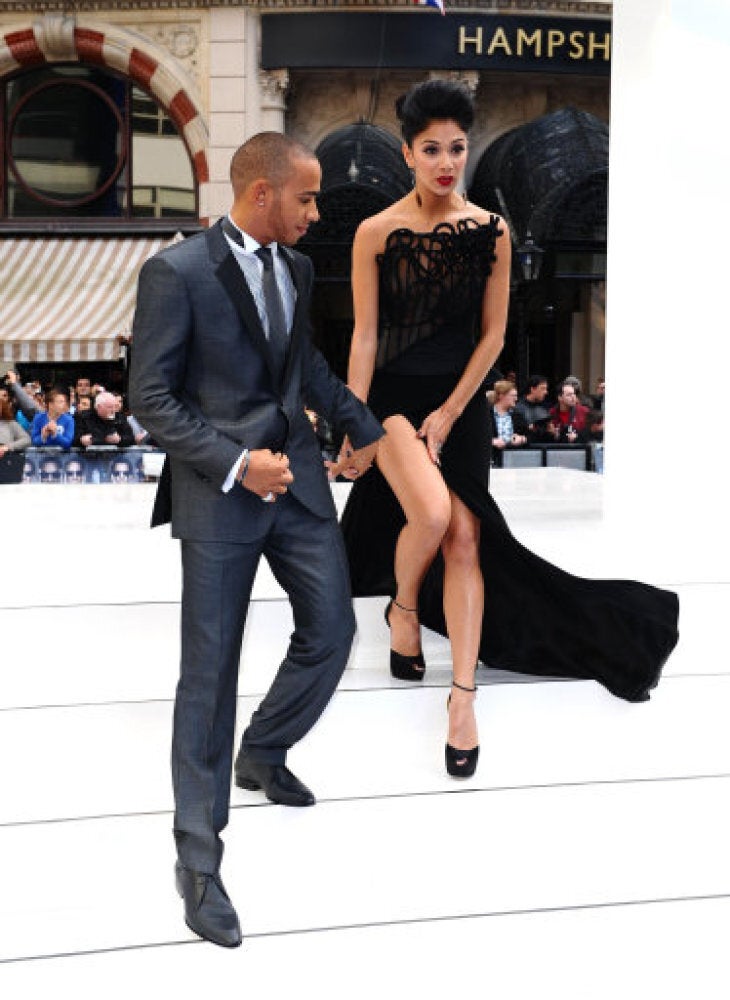 Men in Black 3 premiere
Related