Women are often urged to "get their t**s out for the lads" at the football, but the chant may be unnecessary at this summer's European Championship in Poland and Ukraine.
Two topless activists from a Ukrainian women's rights group grabbed the tournament cup with just 18 days to go until the Euros begin on Monday.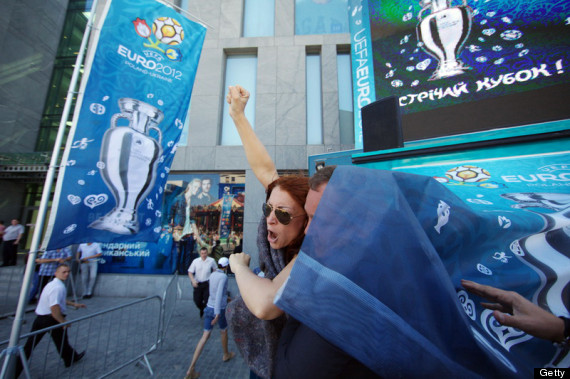 Topless protests are a regular occurrence in Ukraine, and the Euros are likely to generate more alluring efforts from Eastern European women.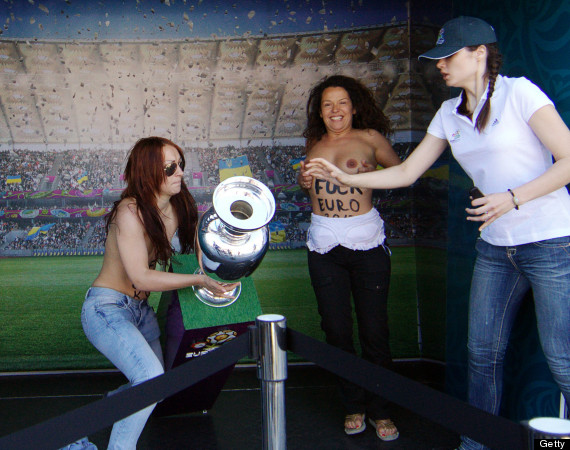 Inna Shevchenko, 21, peeled off her top to reveal the words "F**k Euro 2012" on her chest, before grabbing hold of the Henri Delaunay trophy while it was being exhibited in a central square in Dnipropetrovsk.
A fellow activist then stripped to the waist as security guards went to confront Miss Shevchenko.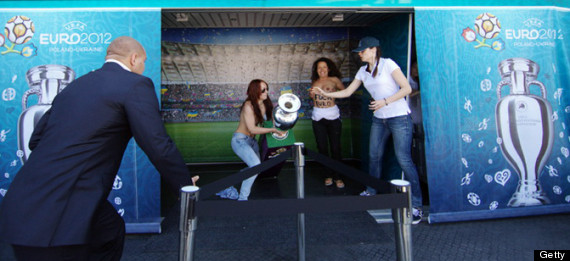 The Kiev-based Femen group is focusing its topless protests for women's rights on next month's Euros, believing it will lead to a surge in prostitution and intensify the country's reputation as a sex tourist destination in Europe.