Almost the entire population of one Oxfordshire village will descend on London's Leicester Square Thursday night for the world premiere of Tortoise In Love.
The 800 residents of Kingston Bagpuize were all involved in the making of the film, after local writer Guy Browning suggested they should help him realise his big screen dream by becoming financiers, extras and even stars in his rom-com.
Three years after he made the unusual suggestion on a snowy day, the film has been specially selected to have a premiere in the newly re-opened Square and will form part of the events to mark the occasion.
The story of Tortoise In Love coming to fruition is worth a film in itself, a fine example of British village life at its best and a humbling tale, which shows we don't always need Hollywood's big dollars to make a movie.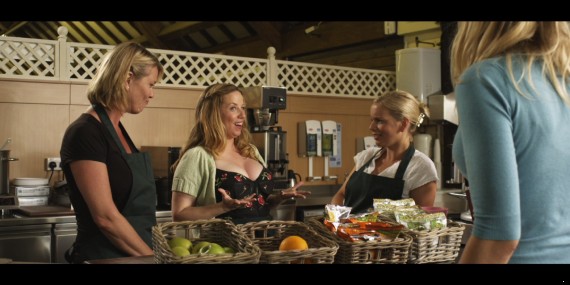 Writing in the Guardian, Browning recently wrote: "To keep the budget down, those who weren't locals stayed with families in the village. It wasn't quite what they were used to, but two marriages and one pregnancy later, it all seems to have worked out fine."
The Women's Institute organised catering on a vast scale and props, driving, costumes, make-up and a thousand other logistical tasks were all undertaken by a highly-organised and frighteningly motivated army of villagers.
The story is simple - a gardener in a big house (stately home Kingston Bagpuize House) named Tom falls in love with a beautiful Polish au pair called Anya but is agonisingly slow to make a move. So the whole village gets together to speed things up.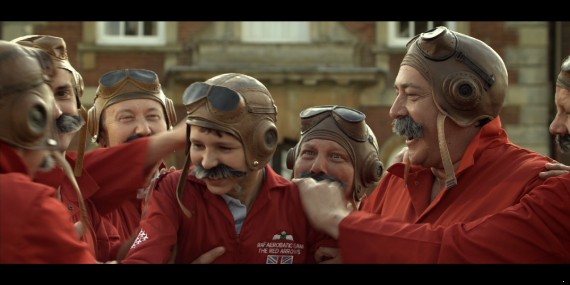 Among the villagers starring in the film, in a cameo role, is Ed Vaizey, local MP and current minister for Culture, Communications and Creative Industries in the Department for Culture, Media and Sport (DCMS).
He commented: "As the local MP, film minister and the real star of this film, I am absolutely thrilled that it has been selected as the first film to premiere in the new Leicester Square. Guy Browning, the director who worked so hard to make his vision a reality, and the hundreds of villagers who made it happen, deserve nothing less than this full-blooded world premiere in the world's greatest film square."
The film, which was also helped out with a £10,000 grant from Defra's Rural Development Programme for England provided in recognition of its potential to build community spirit and promote the village as a tourist destination, will receive a major release in cinemas across the UK on 13 July.