The sunniest week of 2012 encouraged garden lovers to flock to the RHS Chelsea Flower Show this year.
Last night, the grounds were packed with flora enthusiasts, cooing over idyllic water-based designs, stunning wildlife plantings and gravity-defying architectural garden concepts.
The name of everyones' lips was Diarmuid Gavin, whose 24-metre tall pyramid of scaffolding, which has a different garden design at each level, had visitor queueing to be taken up in a lift and descend via a giant stainless steel slide!
Celebrities, including Rob Brydon and Ricky Gervais, were also on hand to decorate miniature plant pots that will be auctioned off to help raise funds for the RHS Campaign for School Gardening.
Ricky Gervais said in a statement: "Everyone should do something creative and I can't think of anything better than appreciating the beauty of nature. That is why I support a campaign that encourages kids to get involved in gardening."
Click here to vote for your favourite pot, before 12pm on Sunday 27 May 2012.
Yet, the gardens that will be imitated in homes across Britain, will surely be those that inspire mind and body to relax, calm and reconnect with nature.
Here's a selection of Huffpost Lifestyle's favourite places to find your bliss!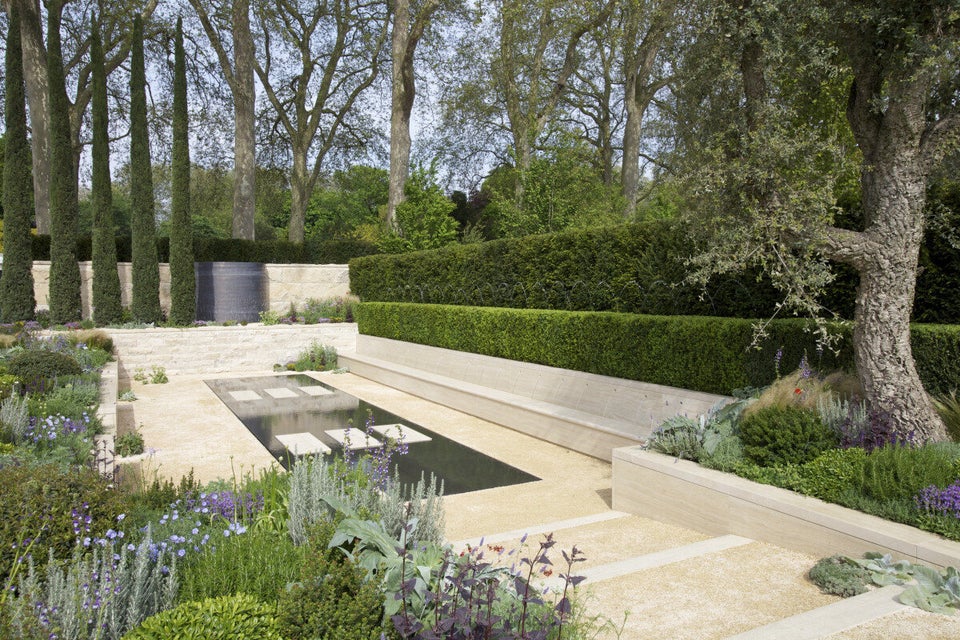 Uplifting Spaces: Chelsea Flower Show 2012