56 Up - ITV, 9pm
The trilogy that has raised so many questions about the nature of reality TV concludes this evening. As through the half-century of broadcasting that came before, it has been warming our audience cockles with its understated presentation, letting the subjects express themselves fully, and lack of concern for cartoon characterisation for the sake of ratings.
HuffPost UK 56 UP REVIEW: How It Shamed So-Called Reality TV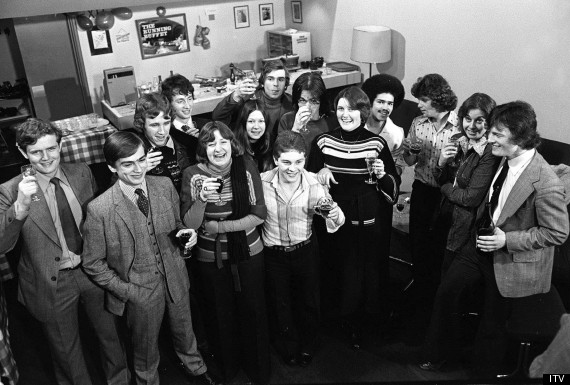 The 56 Up-ers at 21 - have they changed?
One of last night's BAFTA Awards was for 'Reality and Constructed Factual'. Whatever that may be, here is the antidote. Some more pictures below...
Gok Cooks Chinese - 8.30pm, Channel 4
Gok Wan has silenced doubters who thought he should have stuck to fashion, with his obvious expertise in Chinese food, and gaining new fans with his insistence on making delicious dishes accessible and easy to cook. Tonight, he once again delves into his childhood growing up in a Chinese restaurant, and concentrates on providing Family Favourites. Stand by for a soy-glazed chicken.
Pictures of the 56 Up-ers through the years - would you recognise them?
56 Up - all pictures: ITV