How's about this for a Bank Holiday treat for you, eh?
It's a topless Harry Styles special - let it never be said we don't spoil you.
The One Direction star had his shirt ripped from his back by bandmates Liam Payne and Zayn Malik as they performed in Chicago.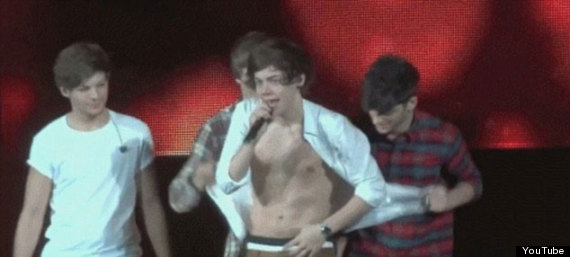 The band were midway through performing What Makes You Beautiful when the pranksters attacked, giving the baying audience an eyeful - cue deafening screams.
Ever the consummate professional, Harry carried on singing, trying to button his shirt one handed.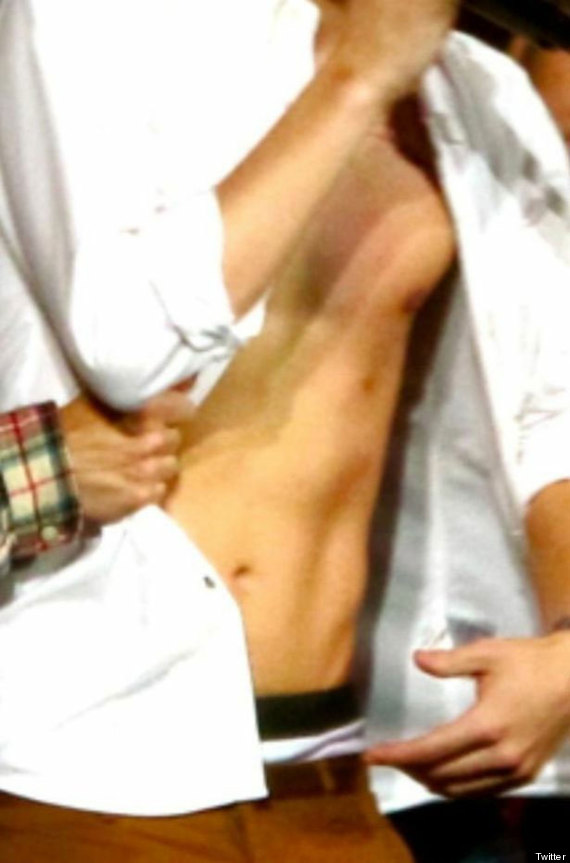 Shameless we know
Liam and Zayn, we'll pay you later.
> IN PICS: ONE DIRECTION'S ROAD TO WORLD DOMINATION
One Direction's Road To World Domination