Heavily pregnant Uma Thurman looked ready to pop as she stepped out in New York to buy an ice-cream yesterday.
Wearing a tight brown top, jeans and not a speck of make-up she looked the perfect picture of happiness - if slightly unrecognisable. But then, that was probably the point.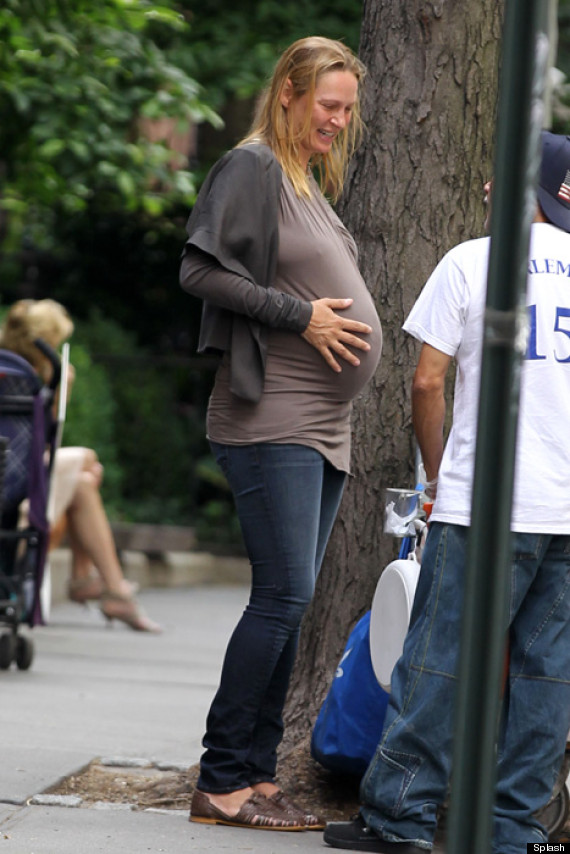 It will be Uma and fiancé Arpad Busson's first bundle of joy.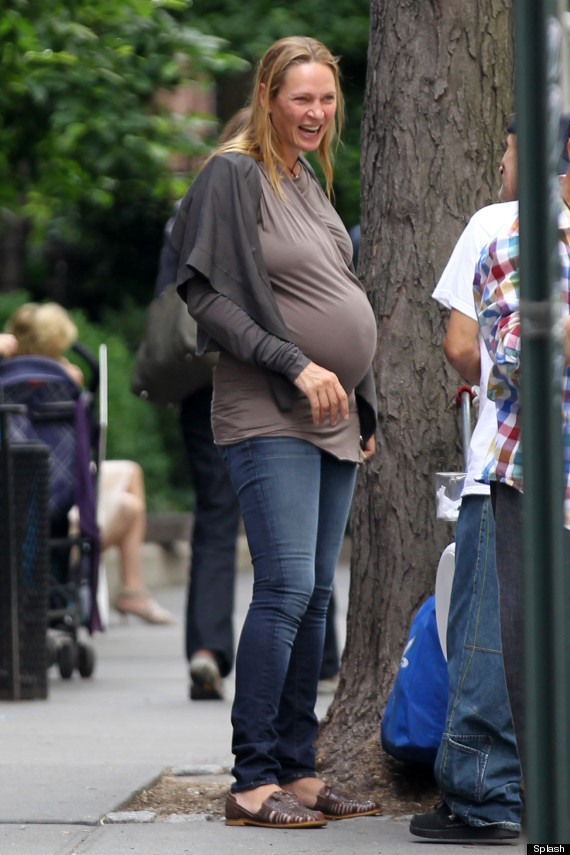 The Kill Bill actress is already m-Uma to Levon and Maya with former husband Ethan Hawke and was previously married to Gary Oldman. Talk about having A-list notches on the bed post.
Mr Busson fathered Arpad Flynn Alexander and Aurelius Cy Andrea with former squeeze, model Elle Macpherson.