Tom Cruise has revealed that opening his mouth to sing for his role in Rock of Ages was up there with the scariest things he's done during his career.
Cruise told HuffPostUK at the European premiere of the film in London's Leicester Square, "This was different, but it's definitely up there."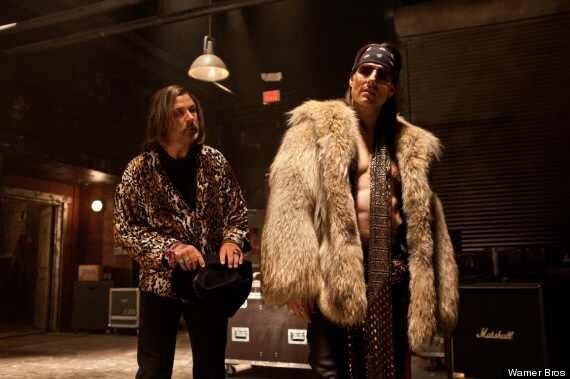 Tom Cruise prepared religiously for his role of Stacee Jaxx in Rock of Ages
This is from the man who, on his last big screen outing, made even those watching feel queasy with his walk around the top of the world's tallest building in Dubai - on the outside.
He described the challenge of preparing for the role of the world's biggest rock star Stacee Jaxx in the big-screen adaptation of the 80's musical... which he appears to have approached with his customary zeal and attention to detail
"I was actually producing Mission Impossible and acting in it when I started.
"I play this character that's been performing for a long time, so to figure it out was a real challenge.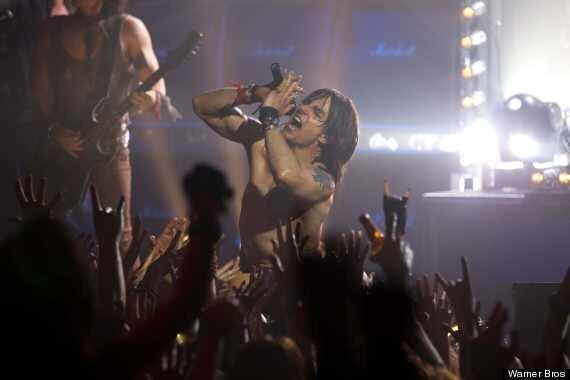 Cruise had to learn to sing as well as act
"The singing, I spent five hours a day, I spent hours dancing every day, I read a lot of books, I called my friend Cameron Crowe, and he gave me books, biographies, not just from that time period, but the history of rock and roll... different stories about bands, and hearing what they went through, and looking to find common denominators for that rock and roll lifestyle.
"This is a character that you can't go half-way with. So, it wasn't scary, it was fun."
Cruise added to other reporters on the red carpet: "I applied the principles of how I learn anything. I started with the vocal coach and he just taught me the same way that preparing for a stunt, I work with the stunt team.
"I'm just learning how to move air through the body, 'cause really that's what singing is - developing those muscles. So I learned technically how to sing and then I really had to find that rock voice."
Cruise spent a tireless two hours (timed by my watch out of curiosity) on the red carpet, greeting fans and talking to his co-stars - Russell Brand, Malin Akerman, Diego Boneta and Paul Giametti.
The film, which tells the story of a young couple falling in love in a 80s' nightclub, also stars Catherine Zeta Jones and Alec Baldwin, and is in UK cinemas on Friday.