The trashy cast of Geordie Shore have been given a Downton Abbey style makeover, swapping tight tops and fake tan for lace and silk gloves.
In the pictures from Now magazine, the stars of the Newcastle-based reality TV show almost look like ladies and gentleman, and star Vicky Pattison could just about pass for Lady Mary if you don't look too closely.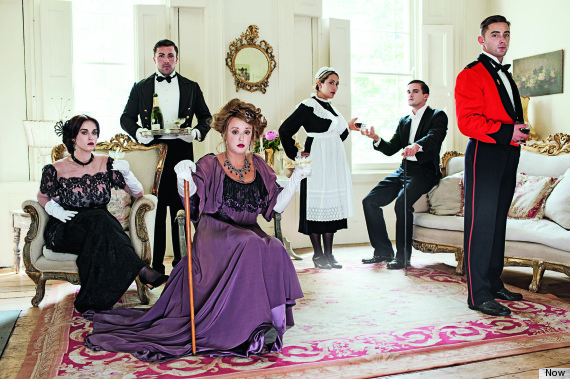 The cast of Geordie Shore in costumes from period drama Downton Abbey
The controversial TV series returns to MTV on 26 June, when the cast will be back in bikinis - stripped of any ounce of class seen in these photos - as they jet out for sunshine and booze-filled parties in Cancun, Mexico.
See all the pictures below... what would Julian Fellowes say?
Geordie Shore as Downton Abbey stars
The full interview with the cast is out now in Now magazine.