Rihanna and her potty mouth have been at it again.
The star has launched another scathing attack on The Sun newspaper after they claimed she had used a body double in her recent Armani advert.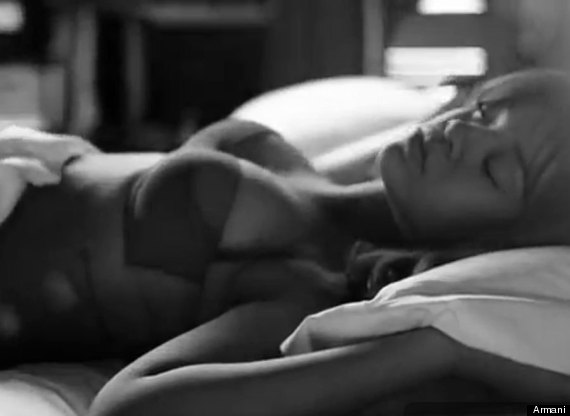 The paper reported Irish model Jahnassa Aicken was the one bearing her bod in the raunchy campaign, and that RiRi's management had made her sign a confidentiality agreement to stop her from speaking about it.
Reacting angrily on Twitter, Rihanna fumed: "Ok @thesunnewspaper , this is the only way I could say this to you!!! F**K YOU....AND yo baggy ass condom."
She added: "Who is Jahnassa." Rihanna was spotted in New York yesterday
Only last week RiRi unleashed a tirade against the tabloid after they published a story claiming she had cancelled a planned promotional trip to the UK because of poor health.
The singer said that she had chosen to visit her family instead and was still intent on fulfilling her UK commitments, which include Radio 1's Hackney Weekend later this month.
On Twitter, she wrote: "Nonsense! I'm not sick. I pushed my trip to London back to go spend time with my family! Sorry kiddos.
"The Sun newspaper is like a f***in ass hair, full of s**t!!!!!!" she added.
Rihanna is currently in New York, where she was spotted yesterday strolling through midtown Manhattan. She played it casual as she covered up in a pink floaty skirt and grey hoody.
But, as ever, the clothes didn't stay on for long, as she was soon posting pictures of herself wearing much less on Twitter.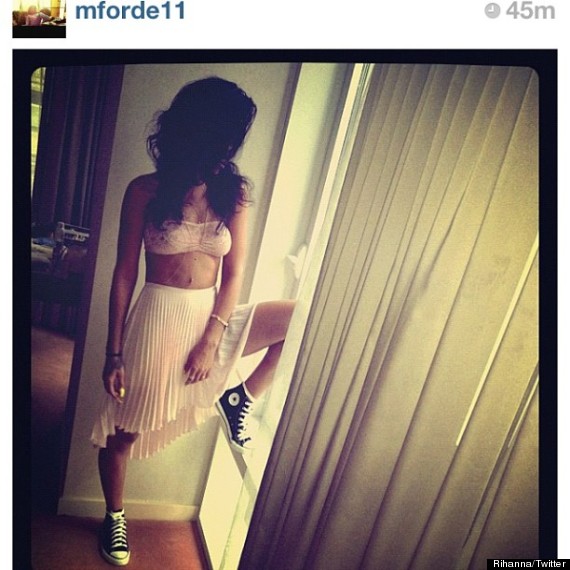 Nakedness and controversy. We'd expect nothing less from our favourite popstar.
> IN PICS: RIHANNA'S EVER CHANGING LOCKS