Sorry Lil' Kim, I know it's rude to stare but... Oh. My. God. The American rapper has always looked - how can I put this? - altered, but she looks virtually unrecognisable in these latest snaps.
Kim sported her new face look at last weekend's LA Pride where she also performed.
> SEE MORE PICS OF LIL KIM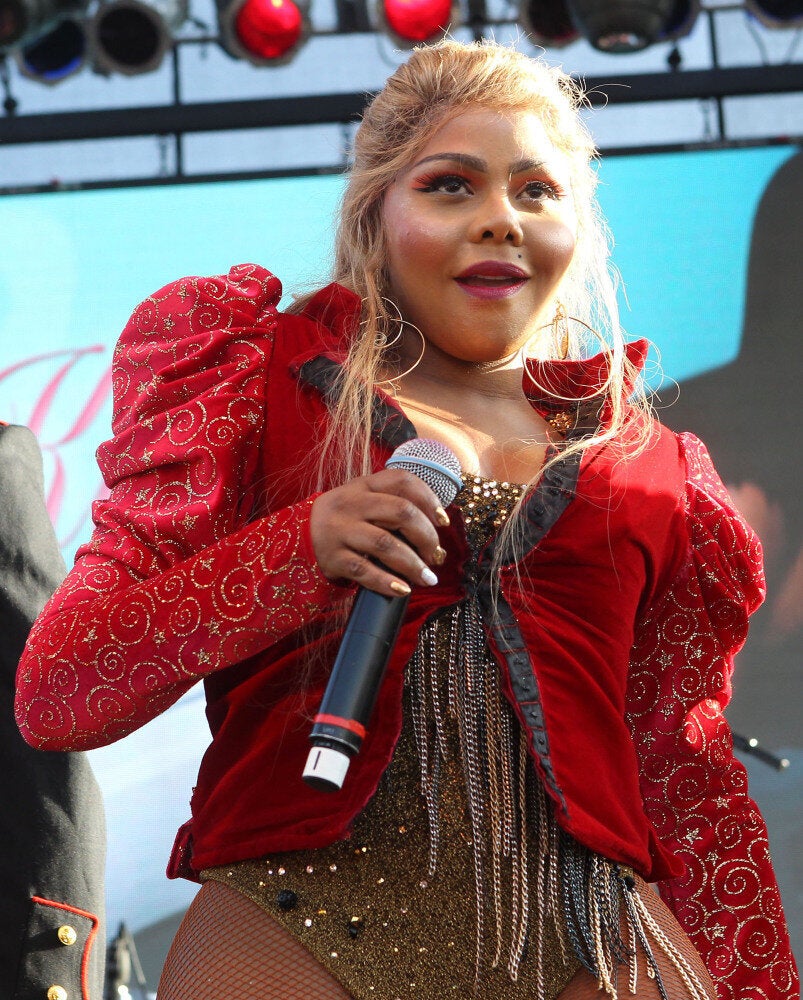 Lil' Kim at LA Pride
The 37-year-old's cheeks look a lot puffier and her lips thinner than they have done in the past, which is a first - doesn't everyone want bigger lips these days? Lil' Kim as she looked in 2010
Still it's not all bad - at least her face distracts from the outfit she's thrown on her back.
Less is more Kim, less is more.
> SEE THE CELEBS WHO CAN'T RESIST A BIT OF NIP/TUCK