It all starts out so well - but as we know, the road to hell is paved with good intentions, and impeccable manners.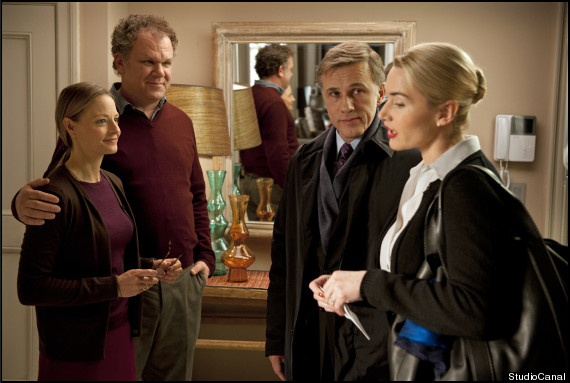 John C Reilly, Jodie Foster, Christoph Waltz and Kate Winslet star in this study of (bad) manners
John C Reilly co-stars with Jodie Foster, Kate Winslet and Christoph Waltz in Roman Polanski's big-screen adaptation of Carnage - about what happens when four people get in a room to sort out, ostensibly at least, the schoolyard problems between their two children respectively.
By the end of the afternoon, drinks have been spilt, hearts bled and at least one dinner thrown up. To mark the DVD and Blu-Ray release of the film, we have an exclusive clip above of John C Reilly talking about his role in this celebrated acting quartet...
And here are some more pics below...