It seems getting new ink is the order of the day in celebville.
Fresh from One Direction's Zayn Malik showing off his new microphone tattoo, Rihanna has also unveiled a new design.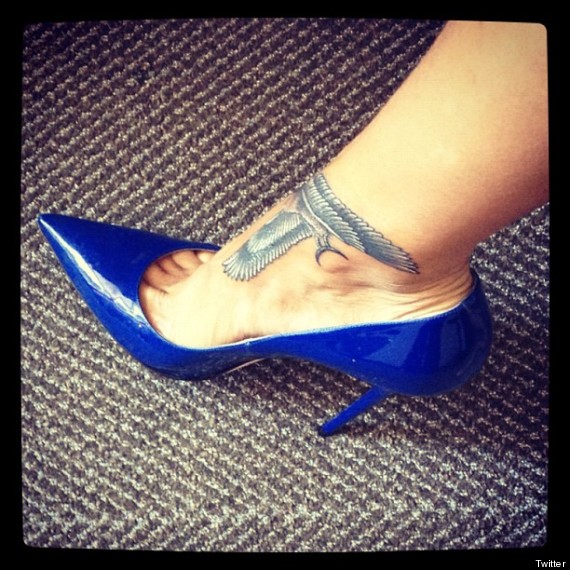 RiRi has opted for a falcon on her right ankle, which she debuted on Twitter in a rather fecthing pair of blue heels.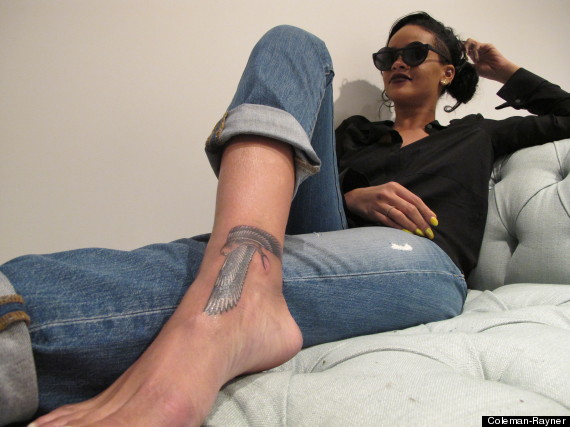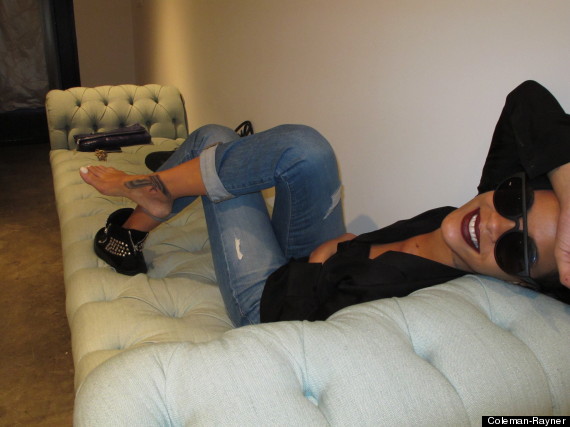 Explaining her choice of inking, she tweeted with the snap: "Falcon: a light that shines in the darkness! Never close their eyes during sleep."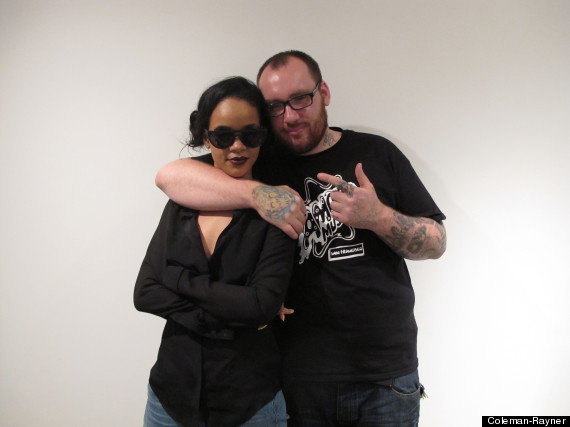 The singer is building up quite the collection of tats - she already has a trail of stars down her back, a musical note on her foot, a gun on the side of her rib cage and various words scrawled in different places.
> PIC QUIZ: WHOSE TAT IS THAT?