"The romance was my favourite bit," said Emma Stone on the red carpet of summer blockbuster The Amazing Spider-Man.
The Help star Stone, who plays Peter Parker's girlfriend Gwen Stacey in this film, added: "The action part I'm not so great at."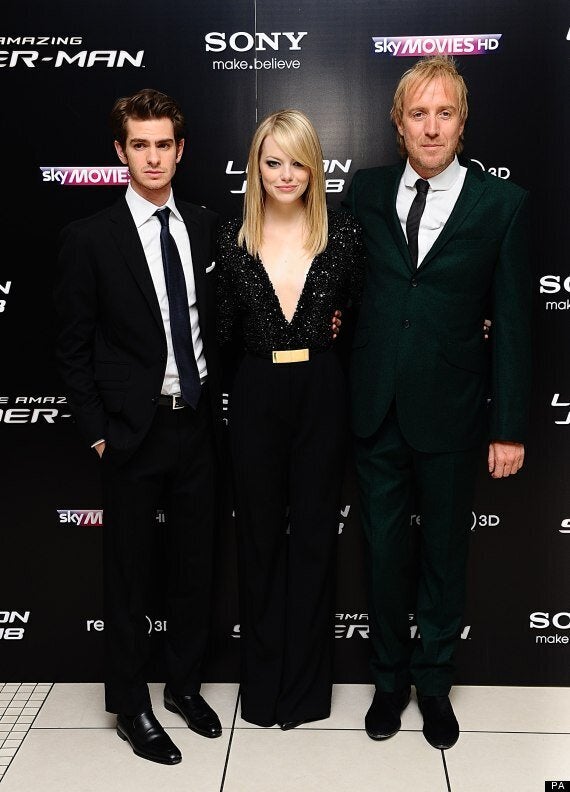 Stone and Andrew Garfield with their co-star Rhys Ifans
The rumour that she fell for her co-star and leading man Andrew Garfield on set must have also made those romantic scenes all the sweeter…
"It was really great to work with him and build that relationship with Gwen and Peter," she said charmingly but keeping tight-lipped.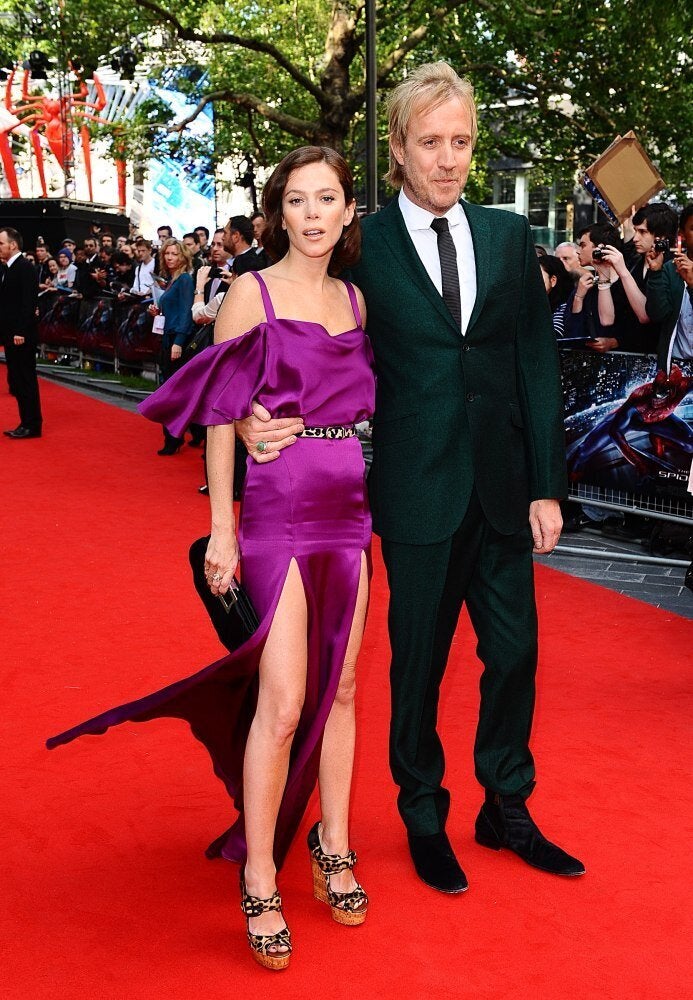 Spider-Man Stars UK Premiere
The young stars of the highly-anticipated franchise reboot, and rumoured couple, arrived separately at the premiere in London's Leicester Square and kept a distance from each other while working the carpet and signing autographs for screaming fans.
But when I asked Garfield how hard he found the romantic scenes with Stone, the look on his face said it all.
"Hard as f***, f***ing hard," he said with a cheeky grin, before his minders pulled him away into the screening.
Meanwhile, the film's producer Avi Arad was full of praise for Garfield. Asked why he had hired him for the superhero role, he explained: "We knew Andrew was an incredibly gifted actor and that he loved Spider-Man, We saw a picture of him at three years old as Spider-man… he was shy but edgy and full of warmth."
Also on the red carpet, model Donna Air was dressed in a Spider-Man web dress worth £250,000, covered in Black Sapphire and designed by British designer Scott Henshall.
And the nation's current favourite pooch arrived showing his showbiz credentials (walking on his hind legs) - yes it was that Pudsey from Britain's Got Talent.
Donna, Pudsey and Co were only a fraction of the evening's star quotient. Pictures below...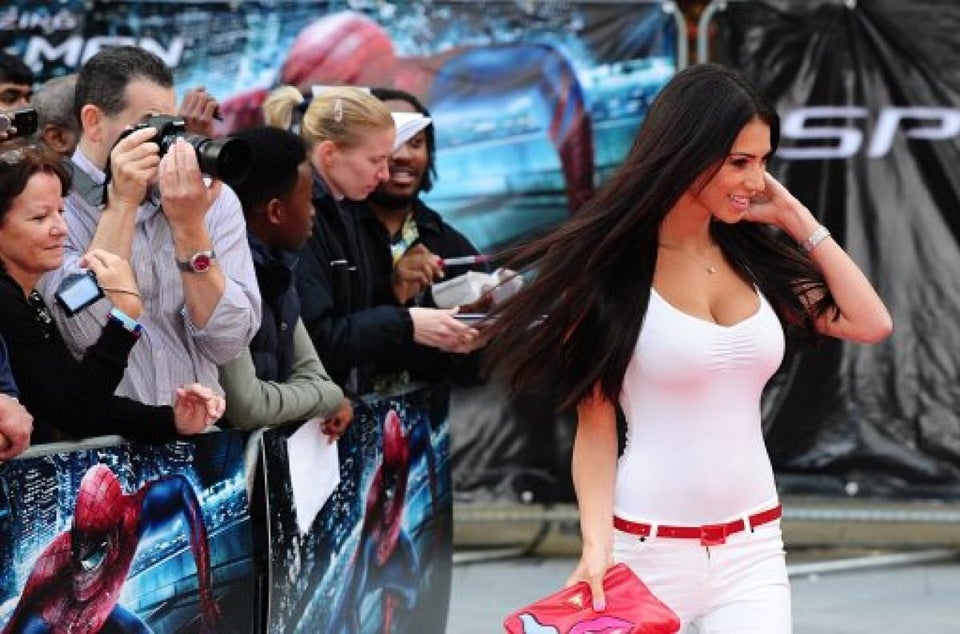 Spider-Man Guests UK Premiere