In a novel scheduling approach, the BBC has decided to serve up a dramatic quintet –30-minute vignettes all exploring the nature of True Love, with five overlapping stories, all set against the beachy backdrop of Margate in Kent.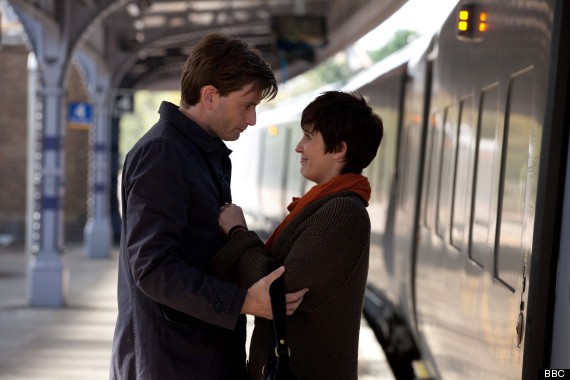 David Tennant and Vicky McClure steal some illicent moments in True Love's first episode
Last night's debut was well-served by the double-whammy star quotient of David Tennant and Joanne Froggatt. These two were happily married Nick and Ruth– birthday parties, smiling children, cars in the drive, piece of toast on the run in the morning – until the surprise return, after 17 years, of Nick's first and greatest love, Serena. Sigh.
After a token amount of hesitation on Nick's part, this was the cue for secret meetings in deserted cafes, lots of staring out to sea reflecting on the what-ifs and what-could-have-beens, and finally a a steamy rendezvous and plans to run away together - until, for reasons unexplained, the new existence in a galaxy far away was aborted, and he slipped back between the comforting marital sheets with a quick "sorry" to the pretend-to-be-sleeping wife.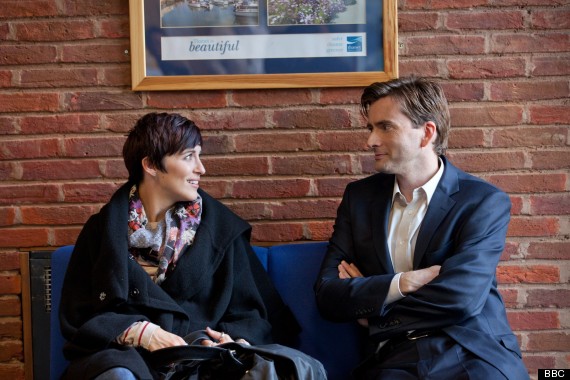 Serena and Nick (Vicky McClure and David Tennant) didn't dilly-dally when it came to their reunion
And all of this happened in two days! And 30 minutes of screen time, which inevitably meant any seemly amount of resistance and soul-searching on Nick's part was sacrificed for the sake of a reckless bonk-caper.
Meanwhile, wifey knew – of course she did – and I was desperate for her to pull some surprise stunt at the end, but she was strangely passive, scared and silent as this 48-hour torrent washed over her. Perhaps she was playing the long game, say three days or so… "This'll all be over by the end of the week, and could you pick up some kitchen towel on your way back?"
It did mean, though, that David Tennant achieved the unthinkable. This national treasure was a beacon of mischief, seduction and romance in Casanova, and an upright man preoccupied with saving the world with his Tardis. I would have thought it would be impossible for him to play an unlikeable character, but he was thoroughly convincing as a man who could, and therefore he did. I completely despised his weakness, and only afterwards realised just how much distance Tennant's already put between himself and any fears of Timelord-typecasting.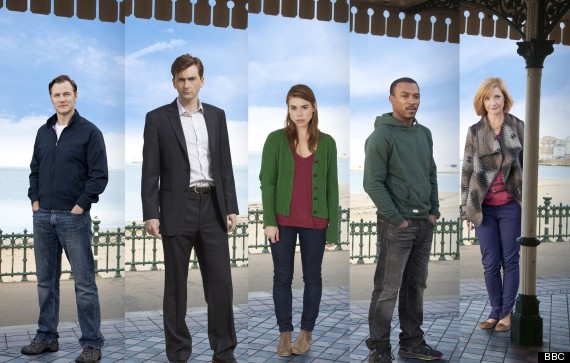 David Morrissey, David Tennant, Billie Piper, Ashley Walter and Jane Horrocks all explore True Love in this five-part drama
True Love successfully captured the ruthless, selfish aspect of first, desperate love, and the way someone can remain in thrall to this poetic pursuit, even two decades later and very self-destructively.
But, this being a modern look at real life and not an Aesop fable, there was no sting-in-the-tail, no comeuppance, no lesson learned, so I'm hoping tonight's episode will restore the balance. Ashley Walter, here we come.
True Love continues tonight, tomorrow and concludes with a double-bill on Wednesday. Here are some pics…