Beneath indecisive skies, buffeted by blustery British winds, the glorious Althorp House opened its door this week for its 9th annual literary festival.
Several sessions held across three days saw the public first join big name authors to listen to them talk in one of Althorp's grand rooms, before mingling with them for book signings and a chat at the bottom of the grand stairway - naturally there was an opportunity for a spot of lunch and a glass of fizz, too.
The first author we chatted to was John Lanchester, who this year realeased his ambitious and much-anticipated novel Capital.
Weaving together the lives of various people living on a fictitious London street in 2007, it's a portrait of modern Britain full of wisdom and humour. But how comfortable is he with the book's status as a 'state of the nation' novel?
One of the most surprising additions to the bill was John Challis, the actor best-loved for the role as Boycie in TV's Only Fools And Horses and The Green, Green Grass.
Telling tales from the first half of his memoirs, Challis was on fine form during his talk - then met us afterwards to discuss how he found life as a writer after a decades spent on stage and on camera.
Claire Tomalin's biography of Charles Dickens has been one of the literary events of the year - not least because in February the world celebrated his bicentenary.
Here she talks to HuffPost reporter Alice Vincent about the author's enduring appeal, and her own personal highlights from the Dickens canon.
Gavin Pretor-Pinney, co-founder of The Idler magazine, is a man with an obsession: clouds. His book Clouds That Look Like Things is a collection of images sourced from around the world of clouds that resemble everything from numbers and love hearts to Andy Murray.
But there's a more serious point to his message that we should be looking upwards: namely, the therapeutic affects cloud-gazing can have in a hyper busy modern world.
Historian Kate Williams is one of the country's foremost authorities on a lady you may have heard a bit about this year: her majesty the Queen.
Her new book Young Elizabeth: The Making of Our Queen is a biography about our monarch's formative years as a young woman, and she talked to us about the Jubilee and why the royal family is such a great topic for historians to tackle.
See pictures from Althorp 2012: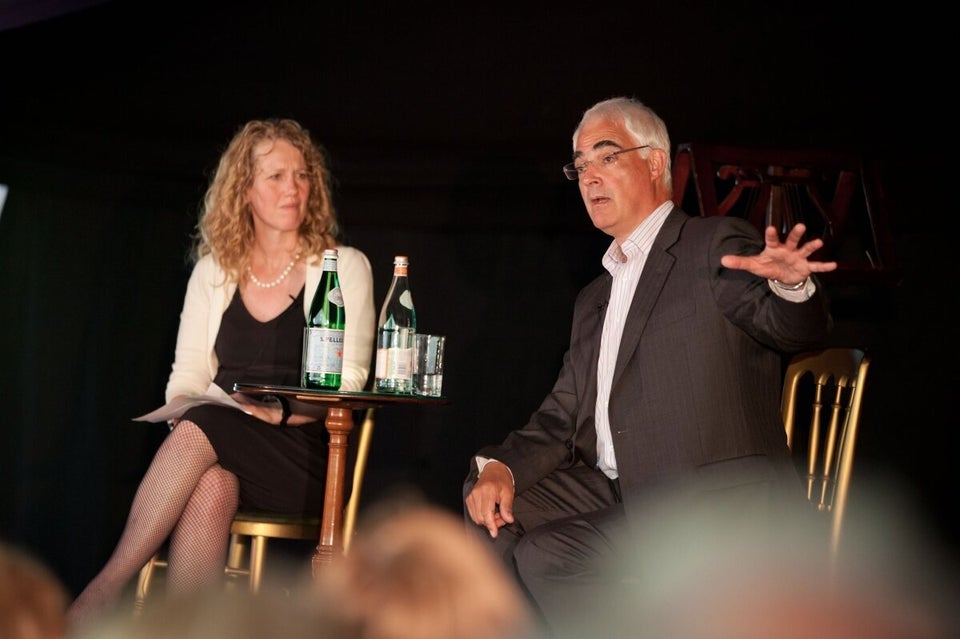 Althorp Literature Festival 2012