Katy Perry has debuted her video for Wide Awake, giving fans a glimpse at the darker side of her personality.
The video starts off as she wraps her Californian Gurls video and retreats to her dressing room. Perry takes off her candy-floss pink wig and gets transported to a Gothic-style fairytale setting, where she's left to navigate a dizzying maze alongside an innocent-looking young girl.
While wandering through The Alice and Wonderland Through The Looking Glass theme, Perry sings: "Falling from cloud nine, crashing from the high".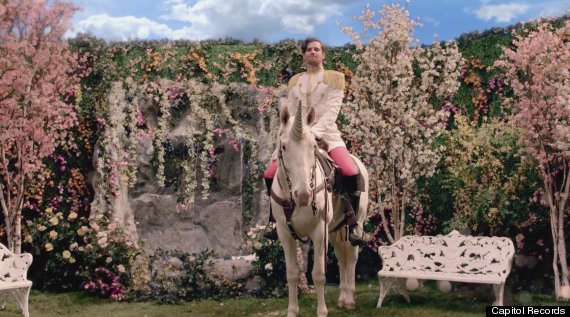 Prince Charming waits for Katy Perry
"I am born again, I don't have to pretend," she adds - with many speculating the Firework singer is referencing her divorce from comedian Russell Brand (although the song was written years earlier).
She meets Prince Charming upon a white horse in a beautiful flower garden, but as he goes in for a kiss he crosses his fingers behind her back. Perry's done with fakes - and punches him straight in the jaw.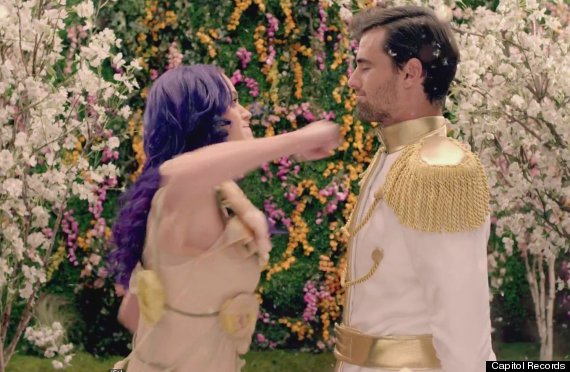 Katy Perry takes aim and hits Prince Charming with a mean right hook
But as in every good fairytale, there's a happy ending. Perry steps onto the stage in front of her screaming fans - and it's clear the pop princess is going to be just fine.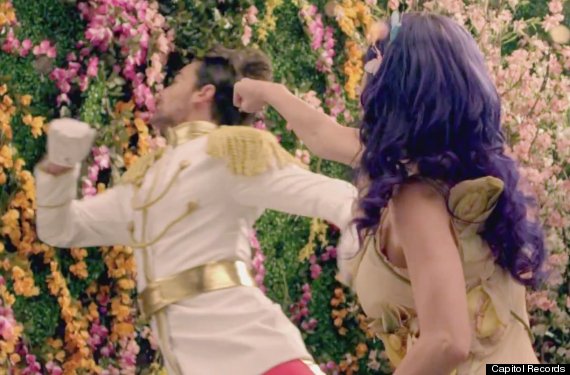 The Prince is sent flying into the hedge by Katy in the video
Speaking about Wide Awake, Perry recently told MTV: "This song in particular is a dose of reality. It's kind of like coming down from a high. You've been on cloud nine for so long, and it can't always be so sweet and sometimes you need to realise that, and you have to pick yourself up and move forward and face the facts of life and know that this is just a lesson you learn and you're stronger because of it."
What do you think of the video? Let us know below.