Sherlock and Homeland were among the big winners at the Critics' Choice Television Awards on Monday night.
Political thriller Homeland won best drama, while its star Claire Danes was crowned best actress at the second annual prize-giving held at the Beverly Hilton in Los Angeles.
And Sherlock was named best miniseries/movie. The sleuthing show's lead star Benedict Cumberbatch received the the best actor honour.
Modern Family received a pair of awards in the comedy section - best supporting actor for Ty Burrell and best supporting actress for Julie Bowen - as did Breaking Bad in the drama categories, with Bryan Cranston hailed as best lead actor and his co-star Giancarlo Esposito taking home best supporting actor.
Sitcom Community picked up the best comedy series trophy and Amy Poehler (Parks and Recreation) tied with Zooey Deschanel (New Girl) for best actress in a comedy series, while funnyman Louis C.K. was voted best actor in a comedy series for Louie.
Other winners include Mad Men's Christina Hendricks for best supporting actress in a drama series and Julianne Moore (best supporting actress in a miniseries/movie) for her portrayal of controversial politician Sarah Palin in HBO's Game Change.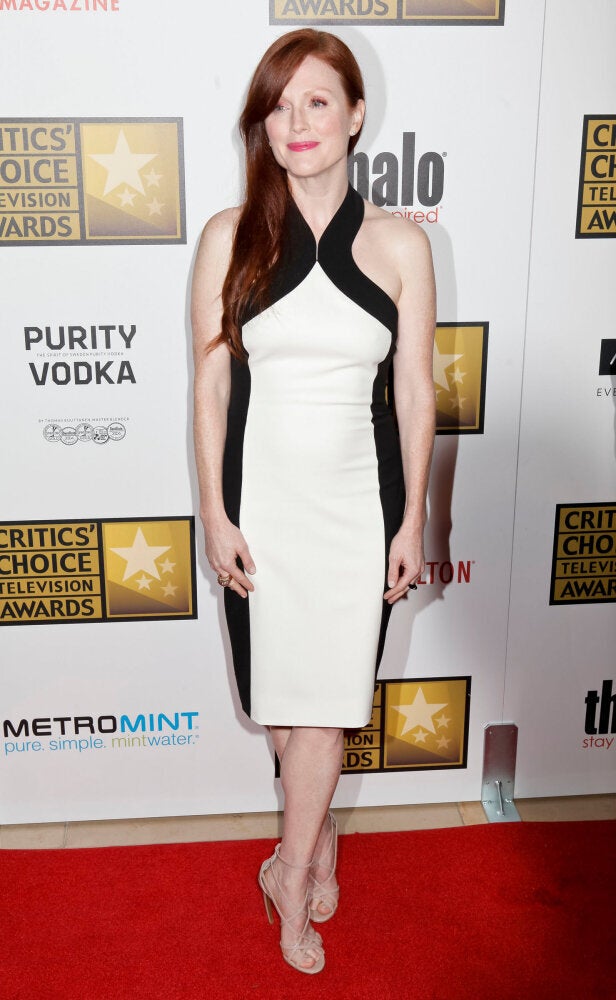 Critics' Choice TV Awards 2012