Today would have been the day the gates opened for what has become Europe's biggest music festival.
Instead, because of the year's other huge events - including the Jubilee and the forthcoming Olympics - organisers decided to take this year off.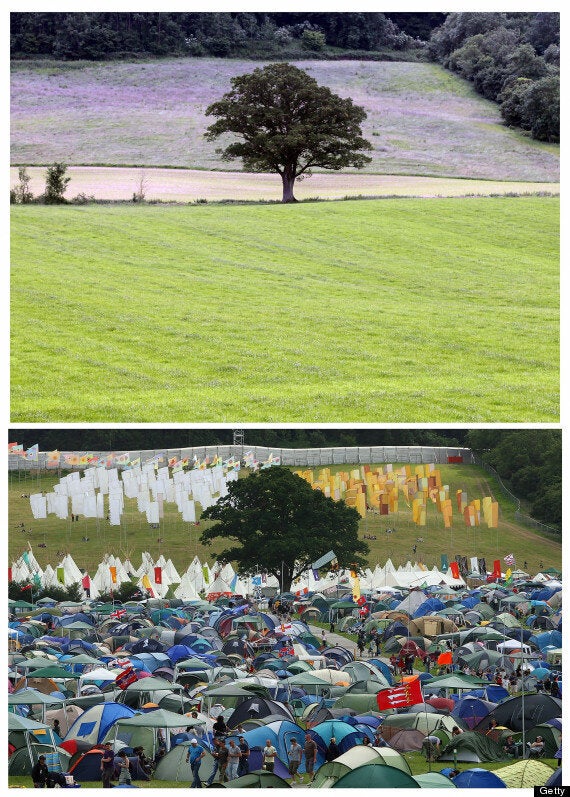 Glastonbury today up top and, below, how it usually appears at this time of year
Michael Eavis, the event founder and owner of the grounds on which the bands, was photographed today enjoying his lands at Worthy Farm, Pilton in Somerset, with only his cows for company. A track passes through the fields normally used for camping.
However, Glastonbury lovers will not have to wait a whole year before they get a glimpse of their favourite musical event.
Olympics organisers announced this week that the Festival, which has been staged annually since 1970, will be featured in a mosh-pit style tribute during the opening ceremony, and the Festival itself will return next year, for which tickets go on sale on Sunday 7th October.
Here are some more pics of the land underneath the mud...