Wham bam - what a summer to be British.
First it was all that Jubilee business, showcasing the "best" of our entertainers in front of the royal gates, now the England football team are completely failing to disgrace themselves in the Ukraine, and coming up soon is the small matter of the Olympiad.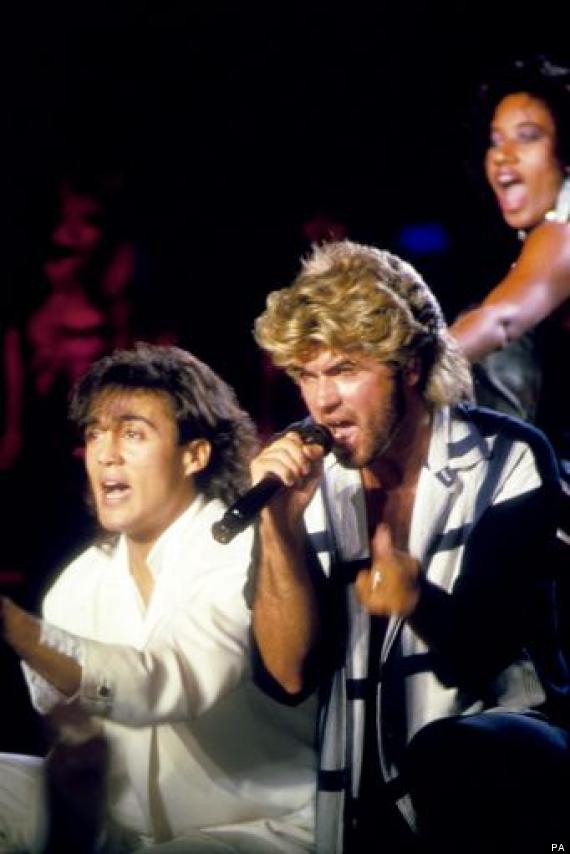 Is it really 30 years?? That's scary!
However, all of this is but an hors d'oeuvre to (arguably) the biggest music news of the year so far - a one-off gig by Wham! to celebrate their 30th anniversary.
It's hard to believe in this age of ageing rockers who continue to tour into their seventies, but Wham! were only actually around for four, bouncey years, with George Michael on vocals, keyboards, songwriting duties, and his school pal Andrew Ridgeley on... confidence and guitar, occasionally even plugged in.
But between 1982 and 1986 they took the pop world by storm, both in the UK and America - even becoming the first beat combo to get the fans going in China - with a string of hits, all penned by George Michael, from their debut single Wham Rap, to their soaring goodbye number Where Did Your Heart Go?
Unlike other bands, when they signed off in an emotional goodbye gig at Wembley Stadium in 1986, they meant it. And for the best part of three decades, the pair have gone their separate ways - Michael to worldwide solo superstardom and glorious infamy for his off-stage exploits, and Ridgeley to a bit of motor racing, a passion for boats and a life of family harmony with Bananarama-ite wife Keren Woodward in Cornwall.
6 Songs Wham! HAVE to sing at their reunion concert:

Wham Rap - How it all began...

Bad Boys - Joyous, infectious, two teenage boys showing their fans how to live and get the girls... sort of. Woo Hoo.

Freedom - It took another decade or so for George Michael to gain his freedom from Sony, but the intent was already clearly apparent

Wake Me Up Before You Go-Go - Time to start practising your 'jidderbug'

Last Christmas - Might not be the season for it, but nothing beats those first electronic piano chords

Careless Whisper - Legend has it George wrote this when he was 14 which, if true.... but what's even more astonishing is Andrew Ridgeley's co-credit. His creative influence isn't immediately apparent, but George Michael has always said that without Ridgeley, there would never have been a Wham, and for that, he is owed an enduring debt.
But, for one night only, they're bringing it back, with The Mirror reporting the duo are limbering up for a celebratory night, what they're calling a "pop extravaganza" - a one-off gig, and a big party afterwards. (Read more here)
This reunion coincides with George Michael releasing his single White Light, his first new music since he was dangerously ill with pneumonia at the end of 2011. Its debut is set for 29 June, which will be 30 years to the day since Wham Rap entered the charts.
And here are the boys in pictures - nobody rocked 80s chic quite like they did...