Andrew Flintoff offered a foul-mouthed swipe at former England captain Michael Atherton on Tuesday night, as he labelled the Sky cricket analyst a "f*****g p***k".
Nicknamed "Freddie", Flintoff was at the Sky TV party at The Oxo Tower on Tuesday night and when talk turned to the first England captain he played under, the air turned blue.
"He's a p***k," the London Evening Standard reported him as saying. "He's a f*****g p***k. He sits there making judgments about players that are much better than he ever was, believe me, he's a p***k.
"How can he talk about a player like [opening England batsman] Alastair Cook who is 10 times the player he ever was — he has a much bigger average and will go on and on. Atherton averaged in the 30s for England and yet he thinks he can judge others."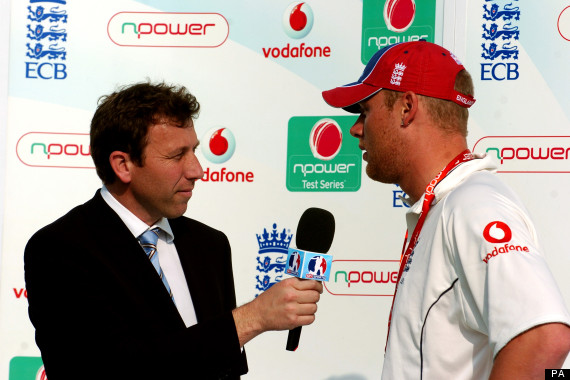 Flintoff added "I don't care" when asked if he minded whether journalists published his comments. "Say what you like," he stated before stressing there was "no love lost" between him and Atherton.
Atherton has been a commentator for Channel Four and Sky Sports since he retired from cricket in 2001 and also writes for The Times.
He has been a vocal critic of Flintoff and in 2006 was scathing of his captaincy in the whitewash Ashes defeat to Australia.
Writing in the Daily Telegraph, Atherton commented: "The only positive benefit of the injury to Flintoff may be the end of his immediate captaincy ambitions. I don't subscribe to the view that England's underperformance against Sri Lanka was entirely down to Flintoff's captaincy but equally I have never subscribed to the view that he is the man for the job."