If anybody's discovered the secret to eternal youth, it's Meryl Streep. With no visible evidence of trips to the surgeon or tanning parlour in sight, she's nevertheless remained firmly at the top of the Hollywood tree, still working constantly nearly 40 years after making her first foray onto the screen.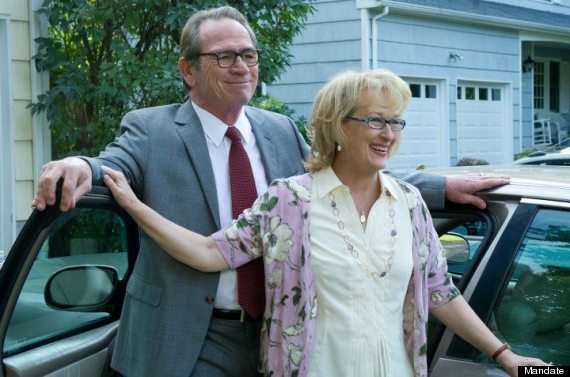 Tommy Lee Jones and Meryl Streep in Hope Springs
Hope Springs is her latest film, due for release in September. She stars with Tommy Lee Jones and Steve Carell in a sweet drama about a couple trying to rekindle their long-dormant love after 30 years together.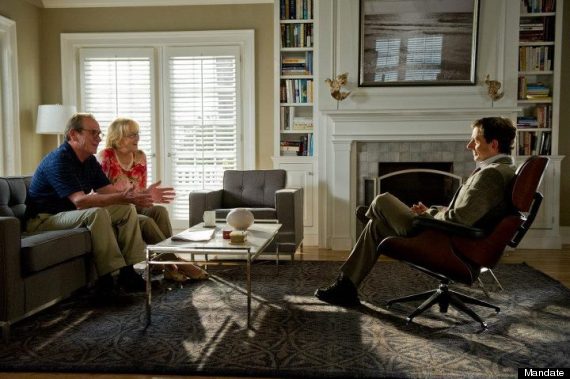 They enlist the help of a counsellor, played by Steve Carell
Here's the blurb below, and our exclusive trailer above.
Kay (Meryl Streep) and Arnold (Tommy Lee Jones) are a devoted couple, but decades of marriage have left Kay wanting to spice things up and reconnect with her husband. When she hears of a renowned couple's specialist (Steve Carell) in the small town of Great Hope Springs, she attempts to persuade her sceptical husband, a steadfast man of routine, to get on a plane for a week of marriage therapy. Just convincing the stubborn Arnold to go on the retreat is hard enough – the real challenge for both of them comes as they shed their bedroom hang-ups and try to re-ignite the spark that caused them to fall for each other in the first place.