Twilight's final instalment will be here in November, but here's a chance for avid Twi-harders to enjoy some sneak pics from the forthcoming epic finale of Breaking Dawn - Part 2.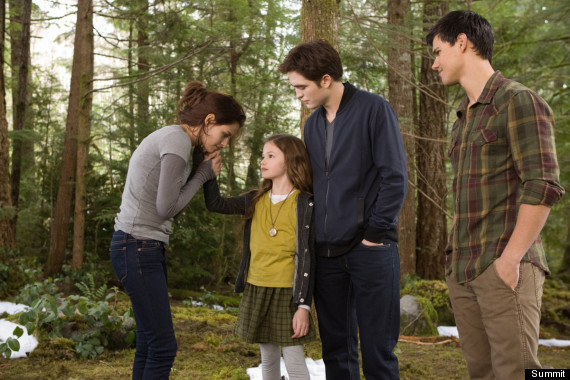 Bella has a tender moment with daughter Renesmee, while Edward and Jacob look on
More tantalising is one of the things we see in the new set of stills released, along with the brand new trailer - WATCH ABOVE. Edward and Bella's daughter Renesmee meets her father's former adversary Jacob, but he's not her average werewolf.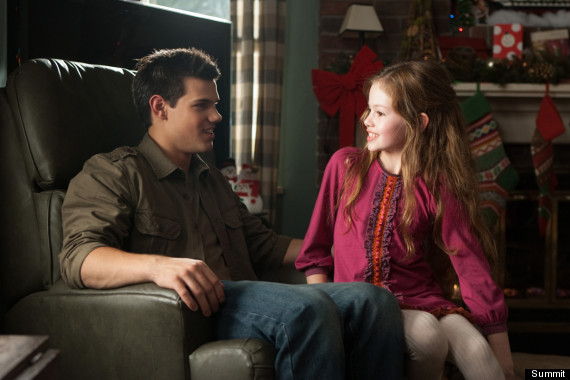 Jacob encounters Renesmee - awkward, anyone?
Because of his imprinting - how werewolves find their soul mates - that happened during her birth, Jacob is in love with the daughter of his former great love, Bella. How can this play out? She's growing at a vampire rate of knots, but even so...
"Everybody likes to tease me about it," Taylor Lautner, who plays Jacob, told Entertainment Weekly. "Everyone thinks it's so funny, and I laugh along with them, but it's important for me to keep in my mind that it's as simple as a lifelong bond. It's not nearly as creepy as everybody likes to joke."
As well as the new trailer above, check out more stills from the final film below. Leave you wanting more?