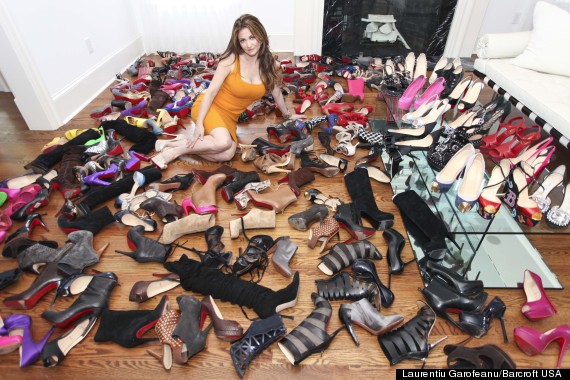 Shoe stash: Beth Shak owns 1,200 pairs of shoes worth $1m
A female poker player is being sued by her ex-husband, who is demanding a share of the $1m shoe collection he claims she kept secret during their divorce settlement.
Hedge fund manager Daniel Shak, 52, is claiming 35% of former wife Beth's designer hoard, claiming she hid the financial value from him when they separated three years ago.
He also alleges she managed to conceal the 1,200 pairs of shoes from him in a "secret room" in the $7.4m apartment they shared in Fifth Avenue, New York.
Beth, 42, has described her ex-husband's decision to take her to court as "harassment" and has vowed to "fight him all the way".
"Dan trusted his wife and was not inspecting his home to try to find inventory or 'secret rooms,'" the suit claims.
But Beth has responded: "I'm shaking my head over this whole thing. He is saying he didn't know the closet in our master bedroom existed."
After their divorce, Beth moved to a luxury home near Philadelphia, Pennsylvania, with her two children Lindy, 17, and Austin, 15.
She is believed to be a multi-millionaire following the end of her marriage.
Scroll down for a gallery of Beth Shak's incredible shoe collection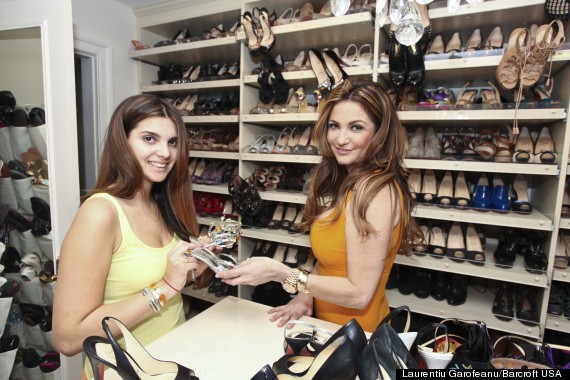 Well-heeled: Beth with her daughter Lindy
Daniel, who is also a professional poker player, paid her a reported $3.25m so he could stay in their Manhattan apartment, as well as an undisclosed amount for their other assets.
He sold the apartment for $7.4m last year, for $200,000 more than the couple paid for it 2005. However, Daniel reportedly lost around $7m on the gold market in 2011.
Beth Shak, who also has an elder son Cary, has since concentrated on promoting herself as a designer shoe collector, and launched a shoe website Shoes R Forever, as well as appearing in newspapers and on TV shows.
She has row upon row of heels lining shelves on the insides of her closets, including an incredible 700 pairs of Christian Louboutins, each worth around $700 to $4,000. Beth wears her heels regularly, but never loans them to her daughter, as Beth is a size 7 (UK size 5), while Lindy is a size 8 (UK size 6).
"There are shoes that I don't even remember buying," she admitted. "I'm so short of space I had to give a couple of hundred pairs away.
"Sometimes I pull a pair out that I don't remember and feel like I got a pair of shoes for free."
Describing how she funds her massive collection, Beth stated: "When I have poker winnings the first thing I do is treat myself to a pair of shoes.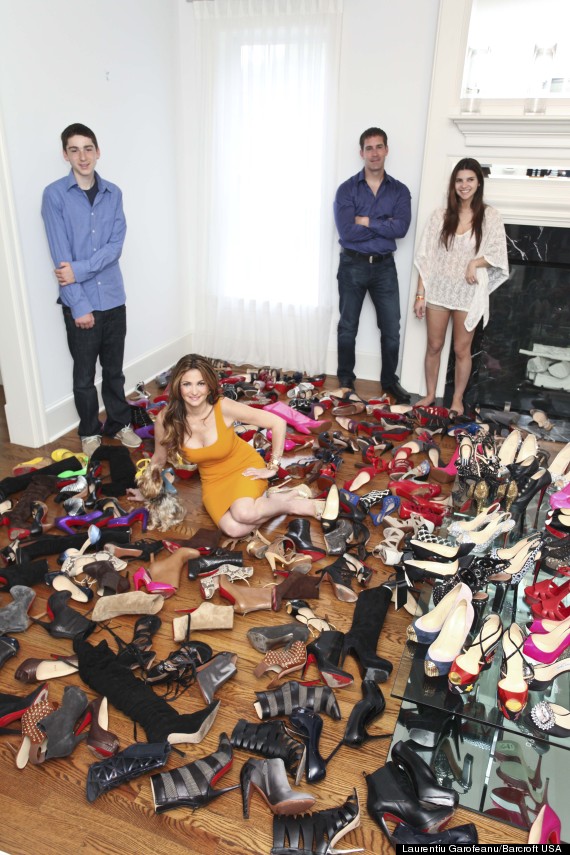 Sock it to him: Beth with boyfriend Ben and her children Austin and Lindy
"I've done well with my poker. I don't have complaints."
However, she is no longer playing in regular poker games, and previous estimates of her winnings came to less than $1m.
But the glamorous mother-of-three is planning to design her own range of Beth Shak shoes, encouraged by boyfriend Ben Cook.
"Ben really inspired me to take my shoe collection and turn it into something," she said.
Ben added: "When I first met Beth and she showed me her shoe collection, I couldn't believe it. There were an unbelievable amount of shoes.
"Then I got to thinking. If she is this passionate about shoes, she should have her own line."