If the full-length trailer is anything to go by (see above), Keith Lemon's forthcoming film promises to be an unreconstructed fantasy tale of the little man made... big and bamboozled by Kelly Brook's ample bosom.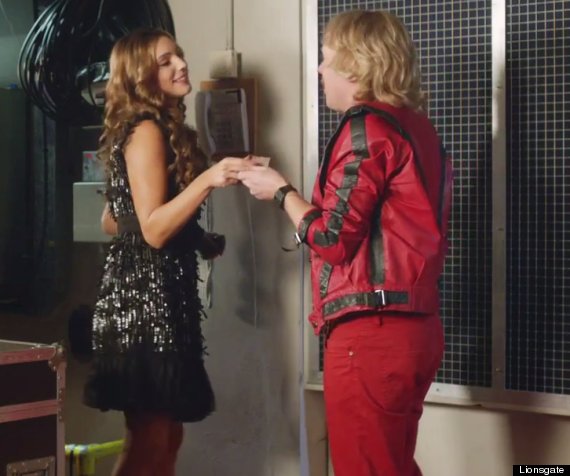 Keith Lemon succumbs to the charms of Kelly Brook in his film
The trailer shows Mr Lemon playing... Keith Lemon, enjoying a meteoric rise to success and riches after an innovative, spur-of-the-moment business idea that gets even David Hasselhoff's face moving.
Kelly Brook - with no doubt plot-affecting near-nudity
This brings this humble suburbanite into contact with the great and the famous, which means a cast literally dripping with cameo roles from the likes of Gary Barlow, Ronan Keating, the Hoff and various Spice Girls, Peter Andre, Jedward... while Kelly Brook - for the sake of the art - has to show her versatility with an array of different lingeries. This is definitely lining up as the film it's wrong to enjoy this summer, but...
Oh, and Billy Ocean is his dad, for reasons as yet unexplained. The film is out in August. Trailer above.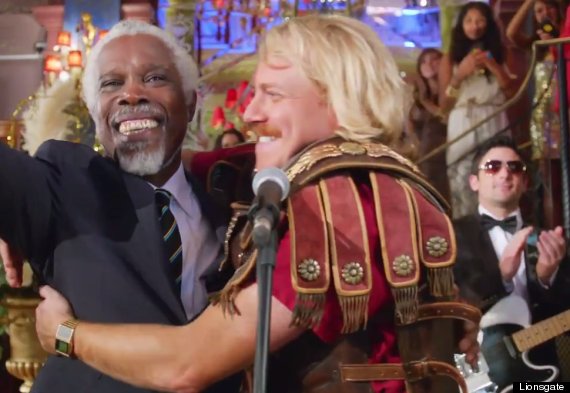 Billy Ocean is Keith Lemon's dad - obviously