Ricky Gervais is a busy man, so can be forgiven for cutting some comedic corners where they present themselves.
Or maybe he likes just seeing his funny friends on screen. Ideally, together.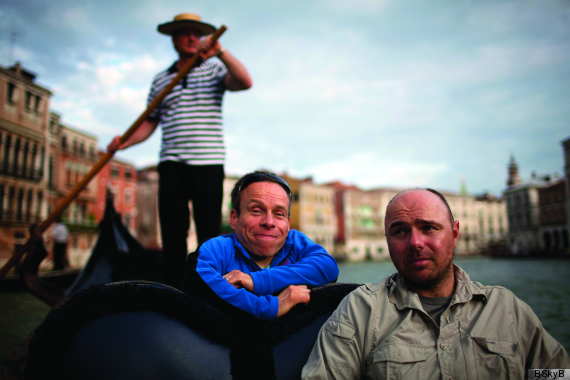 Warwick is delighted to be joining Karl on his latest trip abroad
Either way, it seems he is intent on splitting the comedic atom with his new two-part special pitting his stalwart travelling friend Karl Pilkington of the BAFTA-nominated An Idiot Abroad fame - two series - with - or should be that against? - the star of his latest BBC show Life's Too Short, Warwick Davis. And with pithy inevitability, it's called... The Short Way Round.
Pilkington looks none too convinced in the trailer for the show, which will air on Sky 1 later this year. But, being Karl, no doubt he'll find a way to make the best of it.
The pair will follow in the footsteps of Marco Polo, making their way from Italy to China. Apparently, Ricky's original plan was for them to go right round the world, but Pilkington thought that was pushing it.
MORE: Ricky Gervais, Karl Pilkington And Stephen Merchant Talk To HuffPostUK About Keeping It Real For An Idiot Abroad
Gervais said of his inspired matchmaking: "Karl once said to me that opposites attract. Warwick Davis is sociable, hardworking and never complains. They should get along fine."
Karl Pilkington commented: "I don't know how it will work out. Honestly. Edmund Hillary had that Tenzing fellow, Ben Fogle had James Cracknell. I've been given an Ewok."
Warwick Davis added: "I'll be following in the footsteps of Marco Polo who, on his deathbed, said: 'I did not write half of what I saw, for I knew I would not be believed.' That's pretty much what I thought after I first met Karl."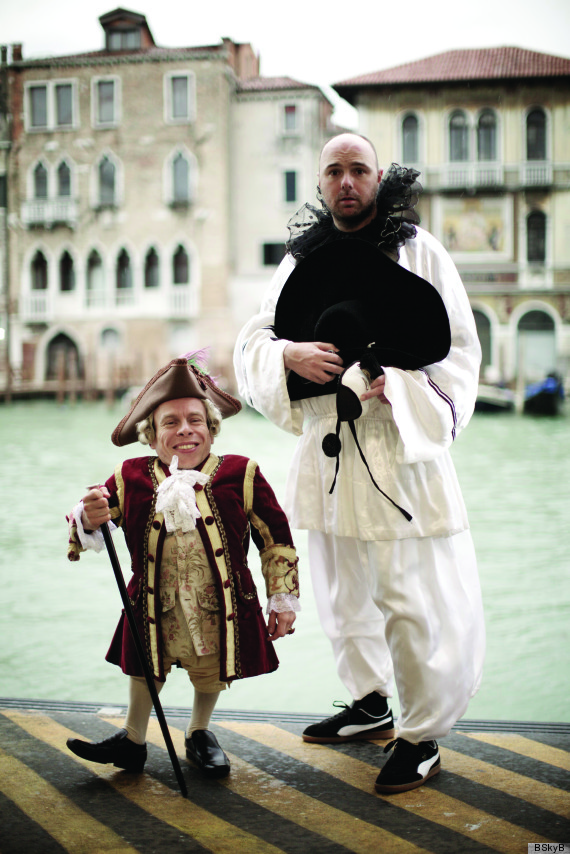 Karl and Warwick having a whale of a time together when their adventures take them to Venice
The Short Way Round will be on Sky 1 in December 2012. Here's Karl reflecting on dwarfdom below...