After bringing the house down at Radio 1's Hackney Weekend last night, notorious party animal Rihanna for once had a legitimate reason to hit the town.
The singer hot-footed it to central London to celebrate her storming set which closed the two day festival in east London.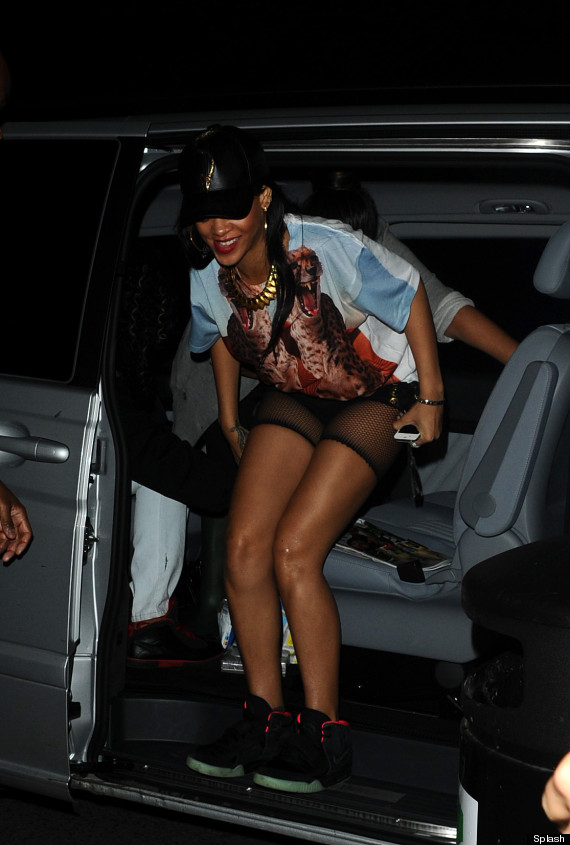 RiRi hits the town after closing Radio 1's Hackney Weekend
As RiRi hit Whisky Mist in Mayfair, her BFF Melissa Forde was on hand to help her cause trouble, before they headed to The Birdcage pub to continue the party. The singer was still wearing the same outfit she had sported on stage earlier in the evening, which included a cheeky pair of hotpants and a baseball cap. Rihanna shows off her derrière in fishnet pair of hotpants
Her choice of t-shirt proved a popular one too, as fellow Hackney performer Rita Ora was spotted sporting the same design around the streets of Soho last night.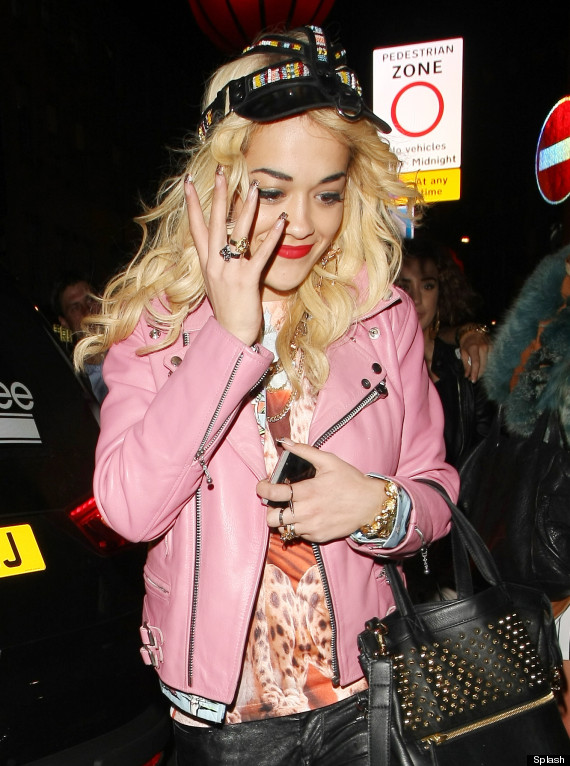 Rihanna's set saw her perform a string of monster hits to a crowd of 50,000, and she was also joined onstage by her mentor Jay-Z, who repaid the favour after she had helped him open his headline set on Saturday night. Rihanna on stage at Radio 1's Hackney Weekend
One lucky fan also got up close and personal with the star when she asked them to help her fix a problem with her microphone pack.
She told the crowd: "It's dropping out of my bra... I'll get one of my fans to help. You gotta be good, don't touch my bra, right!", before joking: "I asked a gay guy to put this on my bra, I don't know if he's going to get this right."
> READ MORE: > Rihanna And Jay-Z Had To Pay For Own Hackney Weekend Riders

> Rihanna Closes Hackney Weekend With Jay-Z And A Hit-Filled Set
IN PICS: RADIO 1'S HACKNEY WEEKEND
Rihanna, Jay-Z, Will.i.am and Co at Radio One Hackney Weekend