It has been four years in the waiting, but all five Spice Girls have reunited and posed for their first picture as part of the Viva Forever musical.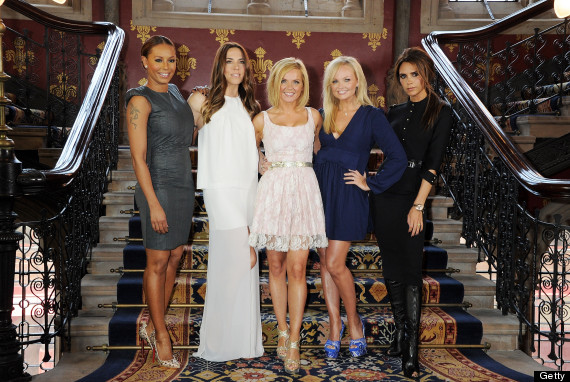 The Spice Girls reunite for the launch of the musical of Viva Forever
Mel B, Mel C, Geri Halliwell, Emma Bunton and Victoria Beckham have come together for the launch of the West End production at London's Renaissance Hotel, St Pancras - which was the setting for their first video, Wannabe.
SEE ALSO: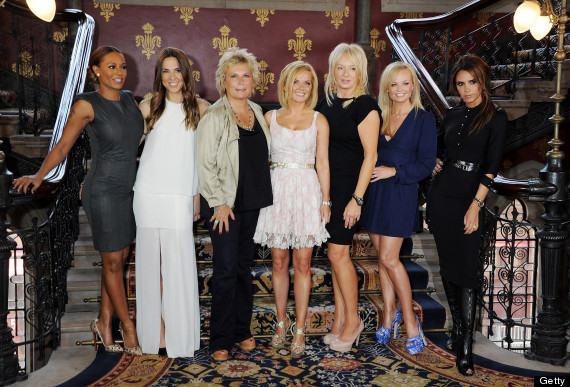 Girl Power: The girls with Jennifer Saunders and Judy Cramer
The girls were all smiles - except for Posh, obv - as they posed for photos with the show's writer Jennifer Saunders and producer Judy Cramer.
The group were last seen together publicly in 2008 during their world tour, following the release of charity single Headlines, which reached number 11 in the charts.
Since then Victoria has launched herself as a fashion designer, Mel B moved to Australia to become a judge on their version of The X Factor, Emma enjoyed success as a Dancing On Ice judge, while Mel C released solo material.
And Geri? Well, let's not mention the whole X Factor debacle, eh?
> IN PICS: THE SPICE GIRLS' FASHION HIGHS AND LOWS
> IN PICS: THE NEXT GENERATION OF SPICE GIRLS