The only people we're used to seeing Katie Price hanging out with are her GBFs Gary and Phil or Michelle Heaton, but she's been doing some social climbing recently.
She's moved from hanging out with Z-listers to, ooooh, at least Y-listers, with her new set of showbiz chums.
The other day she was hanging out with Lauren Goodger in Liverpool, and yesterday it was the turn of other new best friend Danielle Lloyd who she went to a Nicki Minaj gig with.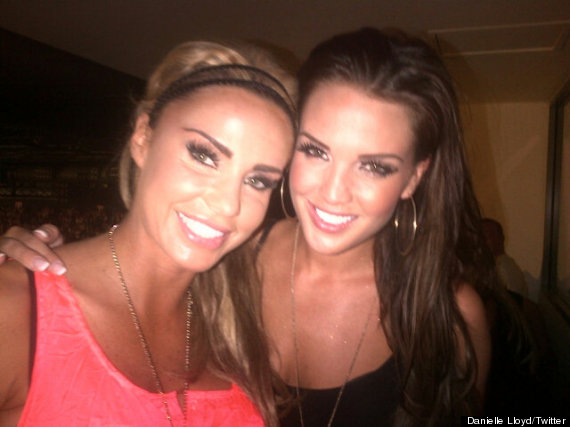 The pair cosied up for this snap which Danielle posted on Twitter, writing: "Me & my bestie @MissKatiePrice having fun @NICKIMINAJ xxx."
It also looked like Katie had restored to a normal(ish) colour after her tanning mishap. Shame.
> IN PICS: THE MANY LOOKS OF KATIE PRICE
Katie Price photocalls in pictures