But as proof that good art outlives those who create it, an exhibition in Leeds Gallery is opening to celebrate and remember the life and works of the famed cartoonist who is best remembered for creating the St Trinian's series about a fictional girls' boarding school.
The exhibition showcases over 100 of Searle's works, which explores the artist's career through accompanying research and narrative from unpublished letters and essays.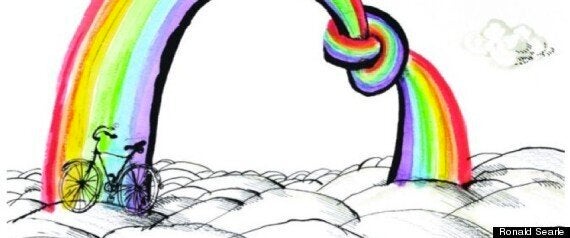 An Angel Passed, by Ronald Searle, is one of the images on show and for sale.
As well as the recognisable and well-loved characters of Molesworth and Lemon Hart, Searle's lesser-known topical and political cartoons and sketchbooks will all be on show and available to buy.
Ronald Searle Remembered will be on from 28 June to 31 July 2012 at Leeds Gallery.
Related