There has been a lot made of Lindsay Lohan being cast as Elizabeth Taylor in upcoming movie Liz & Dick.
But LiLo showed she wasn't letting the criticism get her down as she shared this snap in between filming yesterday.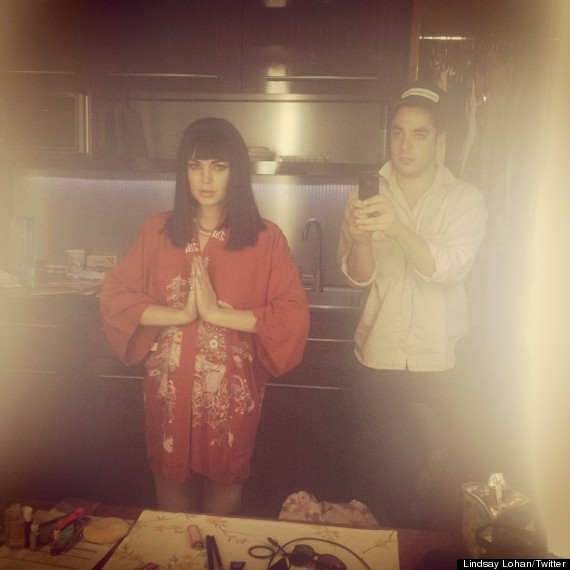 The star posed in a red kimono and was sporting a blunt black bob in this picture of herself getting ready for her scene in her trailer on Twitter.
"Konichiwa!" she tweeted.
It's been a strange month-or-so for Lindsay. First she she was involved in a car accident then she was found unconscious in her hotel room following a day of shooting the film.
> CELEB PICS OF THE DAY