It appears that the film Ted, starring Mark Wahlberg, has offered up a new sex symbol for our time... and it's not the beefed up Mr Wahlberg.
Instead, possibly to the chagrin of the former Calvin Klein model, it seems that it is his cheeky sidekick Ted who has stolen the show, and new sex symbol status in the hearts of an elite bunch of onlookers.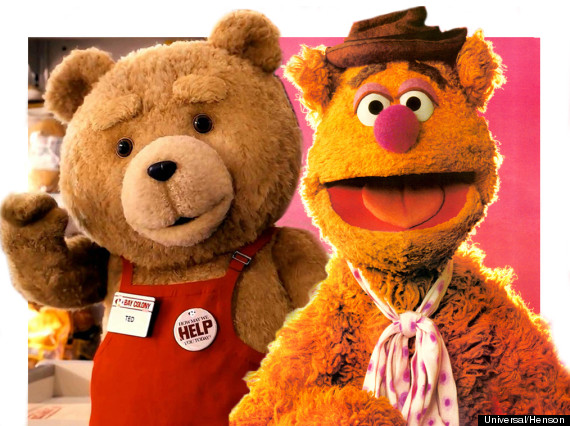 Ted might even replace in the running for everyone's furry favourite - but there are more contenders below...
Ted is the teddy bear who accompanies Wahlberg through childhood. All is well and cuddly until Wahlberg grows up and is ready for dating and other adult malarkey. Instead of taking this in his stride, Ted goes on a stubborn, foul-mouthed mission (courtesy of voice behind the fur Seth MacFarlane) to keep Wahlberg all to himself.
And, my goodness, he's rude about it, as seen in a trailer, not necessarily for family (or work) viewing. But, according to TMZ, his naughty antics have caught the imagination of a group of Plushies. For the uninitiated, these are folk, many to be found in America but lots elsewhere across the world, with a fetish for stuffed animals. (Not to be confused with Furries, who like to dress up as furry animals and meet in hotel conventions for lots of group hugs and affectionate scritching...scratching, but gentle)
TMZ report that one Plushie website has even been in touch with MacFarlane to see if they can be permitted to adopt Ted as their new mascot - so far a response has been unforthcoming. (Read more here... )
But this has all go us thinking - who's your favourite, NON-human, FICTIONAL crush? Don't be embarrassed - everyone's got one. The Caramel Bunny and Fozzy Bear are currently tying for top honours in the office. Here's a hastily-assembled gallery of the top of the crop - but who have we missed? Let us know below...
Furry Favourites - Who's Your Pet Crush?