Despite having a number one single telling people to call her name, it appears Cheryl Cole has forgotten what it is herself.
The star has been feeling the effects of a messy night out in Las Vegas to celebrate her 29th birthday.
As she nursed her sore head the next day, she tweeted: "Erm… few questions!! Who am I? Where am I?? Why am I?? What am I?" 'Who am I?' Cheryl downs shots with Girls Aloud bandmates Kimberley and Nicola
Cheryl was hitting it hard with her Girls Aloud bandmates Nicola Roberts and Kimberley Walsh along with manager will.i.am.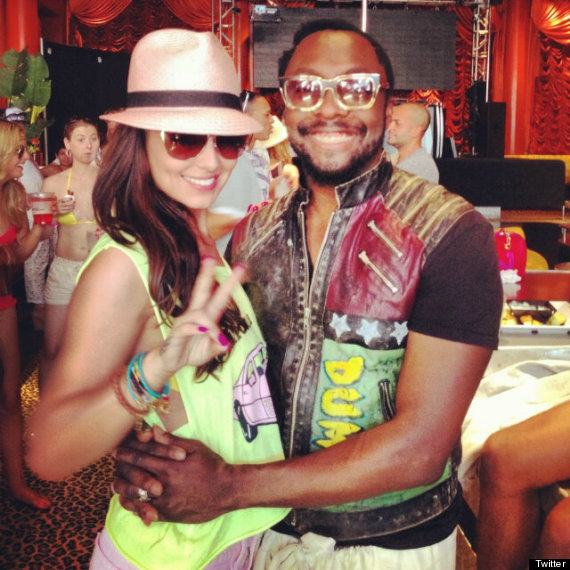 'Will.i.am helps Cheryl celebrate her 29th birthday
On Saturday night, the clan headed to XS nightclub to see Will DJing, where she downed shots with Nic and Kimbers (we won't ask the awkward question about where Sarah and Nadine were...)
Earlier that day, her pals had arranged a slap up lunch for her, where they all donned masks of Cheryl's mug. As Cheryl wrapped up the weekend's celebrations last night, she tweeted: "#DearVegas you win !! I officially bow down .. It wasn't a knock out i just took a graceful seat ! I came I saw YOU conquered #isaluteyou..
"#Vegas #3daysnosleeps #1body2minds #gohardorgohome#wheresmybed" Cheryl pictured at her birthday lunch on Saturday
Let's just hope the flight home is less dramatic than Cheryl's last plane trip...
> IN PICS: CHERYL'S STYLE EVOLUTION
Style Evolution: Cheryl Cole