Actress Kate Winslet strips off on the big screen to give women confidence about their looks.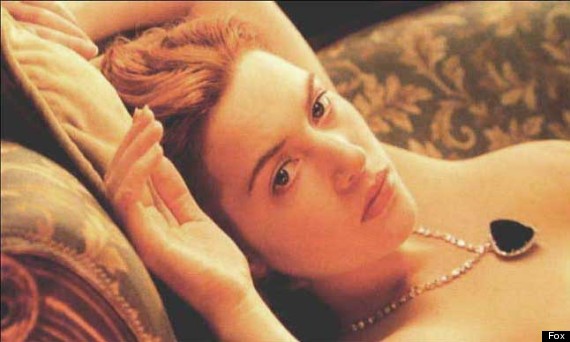 Kate Winslet throws it off for Titanic
The British actor has bared all in several movies, including Titanic and The Reader, and reveals she has no qualms about showing off her body, insisting she hopes it makes her female fans feel better about their own figure.
She tells Britain's The Sun, "I look like the people that walk down the street. I don't have perfect boobs, I don't have zero cellulite - of course I don't - and I'm curvy. If that is something that makes women feel empowered in any way, that's great.
"On a deeper, subconscious level, it's one of the reasons why I've allowed my stupid self to be so naked on screen. It's partly because I do believe that it's right for the character and it's right for the story but it's also knowing that not many people do that, actually - and not just that, but I'm a normal person."
The 36 year old also insists she feels better about her looks as she ages, adding, "Oh my God, I couldn't give a s**t. I mean, I'm so much less self-conscious and I think that's something to do with getting older and acceptance of one's self, feeling stronger, feeling more confident.
Has Kate Winslet's decision to bare all on screen empowered you, or your female friends? Let us know...
"I think confidence does come with time and I've been really surprised by that actually. I mean, I remember being 21 and imagining that at 36 my t*ts would be around my knees and I would have bad hair and terrible teeth. When you are younger, somehow being in your later thirties just seems really old. But I feel stronger, fitter and more comfortable in my own skin now than I have ever done."
Kate joins the other stars on the Titanic 3D London red carpet...
Titanic 3D - World Premiere