A controversial film about the death of Diana, Princess of Wales has been shelved forever just a year after it was panned by critics.
British actor Keith Allen, the father of singer Lily Allen, directed the documentary Unlawful Killing, which charts the 2008 inquest into the tragic royal's death in a car crash in Paris, France in 1997.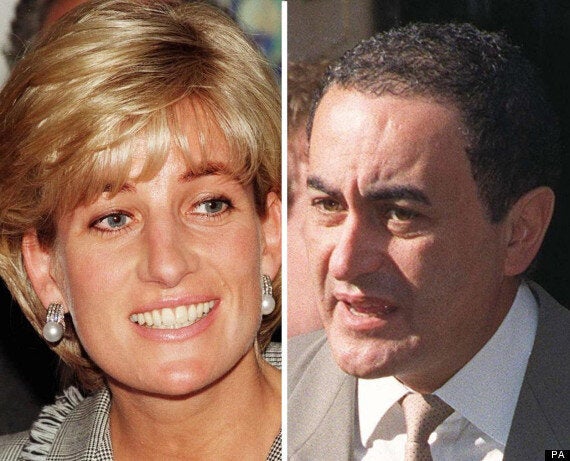 Princess Diana and Dodi Fayed died in August 1997
It caused outrage in the UK over its use of a graphic photo of Diana moments after the crash, and was slated by critics when it was unveiled at the 2011 Cannes Film Festival - and now it's emerged the film will not get a general release.
A spokesman for the producers tells Britain's Daily Mail newspaper, "Unlawful Killing had been sold all around the world, including the U.S. But there was a specific form of insurance needed by the U.S. distributors to cover them for their U.K. and French offices. This proved impossible to secure. As a result of this the film has been withdrawn in perpetuity."